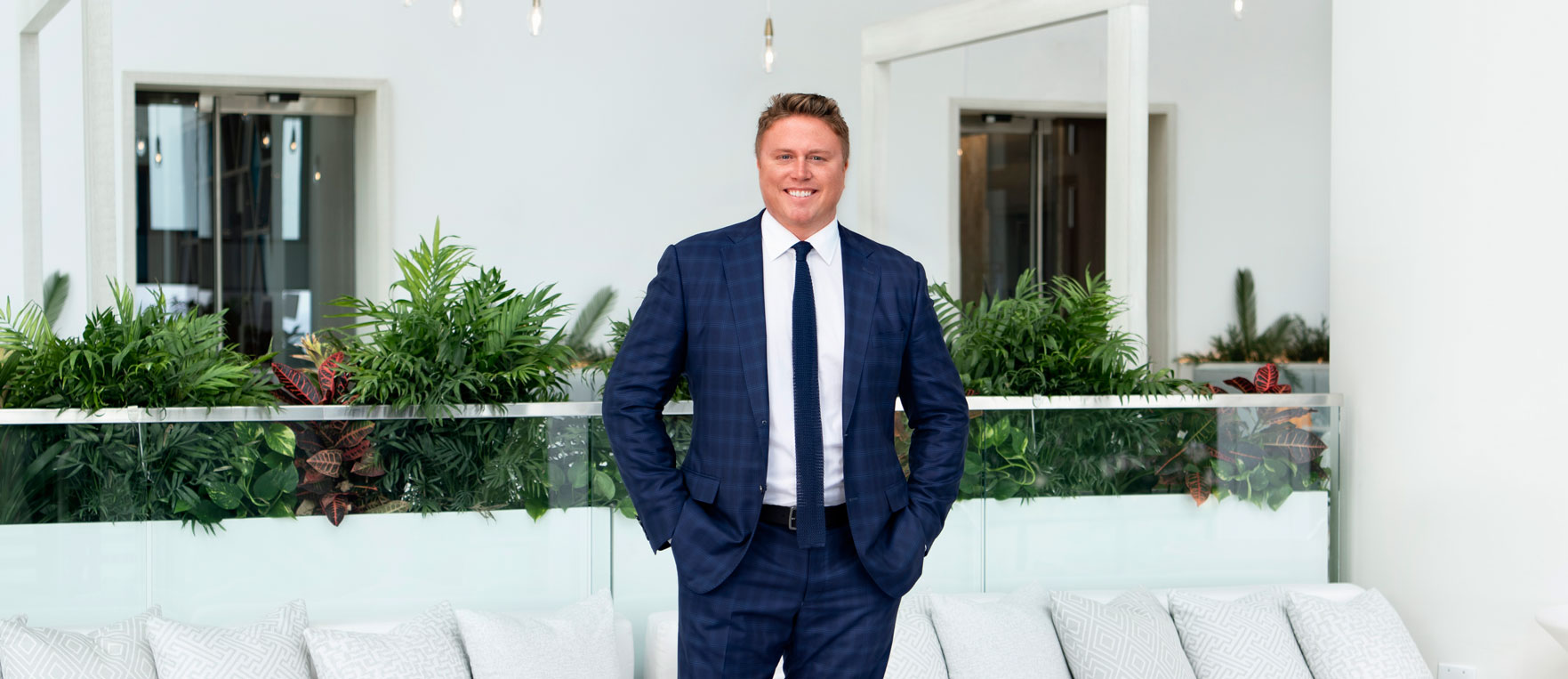 Ever since he was a freshman studying finance at the University of Illinois at Urbana-Champaign, John O'Neill knew he wanted to work in real estate one day. With 10 years of experience in the industry, he has now been able to make his work his passion.
As president of O'Neill Residential at Coldwell Banker Global Luxury, O'Neill works with buyers, sellers and investors, all of whom trust him to guide them through every step of the real estate process. He ensures all objectives are exceeded, thanks to his expansive network, unparalleled client service and proven marketing strategies. He also sells a number of luxury development properties.
This past year, one of Coldwell Banker's largest Chicagoland offices ranked O'Neill No. 1 for both closed volume and highest average price per closing. But his professional accomplishments began almost the moment he began his career — in fact, O'Neill was able to overcome the challenge of breaking into the highly competitive luxury market in his 20s, which is a difficult feat at such a young age. "Luckily, I was able to find a niche that I knew I could excel in: new construction sales," he says. "I was able to find great opportunities for developers, advise them on underwriting the project from my experience in finance, and explain the vision for the exact property that they could build and sell at a profit."
In terms of marketing strategy, O'Neill's team has a heavy interest in technology and social media exposure. "It truly gives us the best ability to market directly to the target audience we're searching for," he says. Combining his finance and development background with a love of being around people has allowed O'Neill to leverage a strong knowledge of the best buying and selling strategies.
Year after year, more than 97 percent of O'Neill's business comes either from his sphere of influence or from referrals, reflecting the trust he has earned from clients and the value they place on his ability to guide them through a major transaction. Clients often describe O'Neill as someone who truly takes clients' interests to heart and consistently delivers a great outcome.