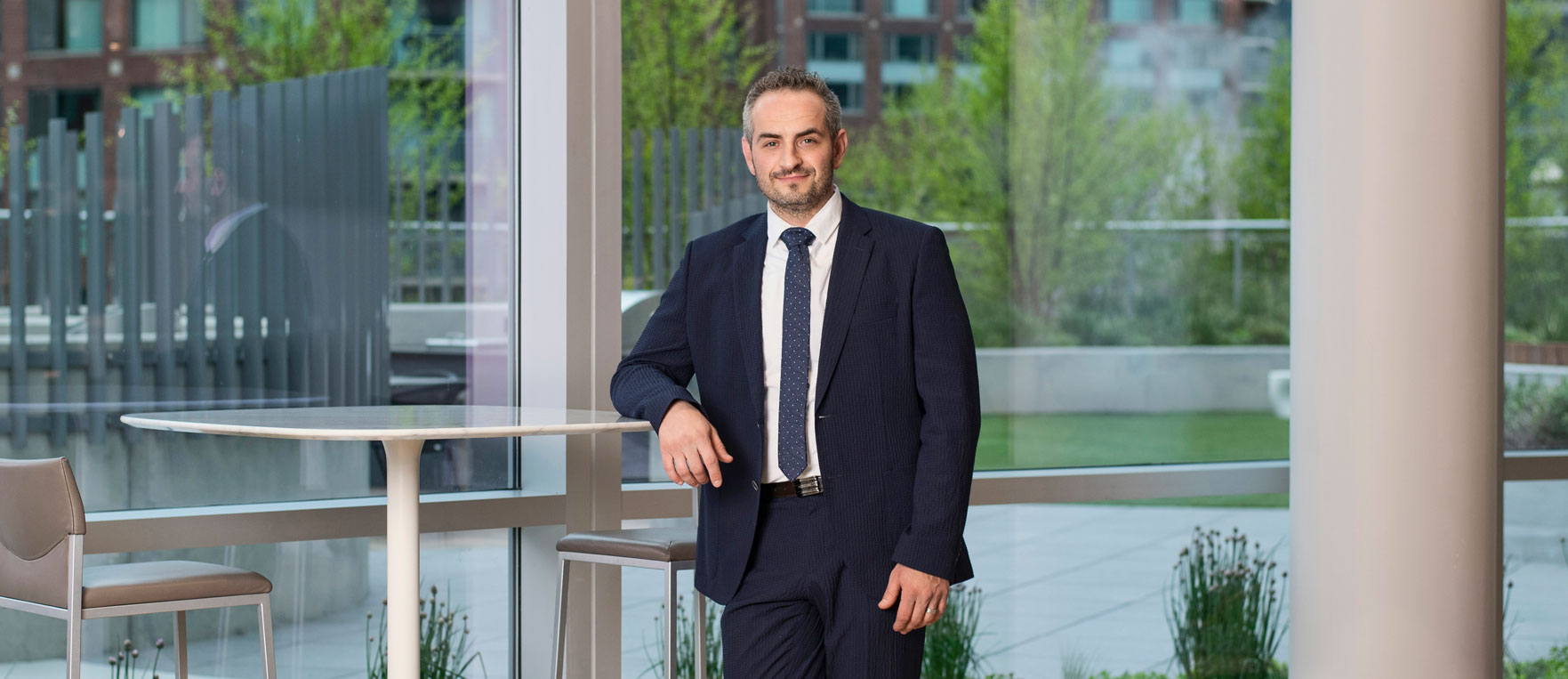 A recipient of Chase Bank's National Sales Achievers Conference Award every year from 2016 through 2018, Senior Home Lending Advisor Steve Kantorov consistently does the right thing by customers, exceeds their expectations and builds lasting relationships. "There are many components to receiving this award, and it was very important to make sure that I was maintaining exceptional results in all aspects of my role," he says.
Kantorov works with clients in Chicago's north and northwest suburbs, including first-time homebuyers, move-up clients, high-net-worth individuals and those on work visas. His ability to make people laugh endears him to clients. "Buying a home can seem like a stressful moment," he says. "It's important to me to start and end with a smile."
Participating in ongoing training through Chase and making himself available to clients 24/7 — which he is quick to point out is made possible by the love and support of his wife, son and 1-month-old daughter — has aided his success. "Together, we make the dream work," he says.
The strong relationships Kantorov has built with local real estate agents and prominent figures in the communities he serves have benefited his clients and allowed him to stay up to date on trends in the marketplace. "I make it a point to stay in communication with my clients from their first step into my branch," he says. "All useful and important updates are provided immediately, and I am involved in all aspects of the transaction. My clients are my biggest asset, and I make them my top priority." He views himself not as a salesperson, but rather as "a consumer advocate."
Kantorov volunteers his time unloading trucks, assisting customers and working the checkout counter at the Habitat for Humanity ReStore Lake County in Gurnee, a nonprofit home improvement store and donation center that sells new and used home goods and building materials to the public at a discount. All proceeds go toward bettering local communities and building new homes for people in need. Enamored with hot rods and classic cars, Kantorov enjoys spending weekends with his family checking out auto shows. On summer days, they like to take rides together in some of their own "motor toys."