Association News is a favorite feature at Chicago Agent, because it's a chance to hear directly from local leaders in real estate. During 2021, our guest contributors shed light on critical topics, including fairer housing, barriers to home ownership and what's ahead for 2022. Look through our top 10 Association News stories to reflect on the unique year in real estate.

The homeownership rate among Asian Americans is just under 60% — compared to 74% of white Americans. It's a startling gap which Amy Kong, 2021 AREAA National President, attributes to three significant factors: incomplete credit applications, language access and down payments.
"Even though I miss our face-to-face interactions, I, for one, can appreciate the "push" that the pandemic gave to all of us in the area of technology. It forced those who were not embracing technology to give it a big bear hug and set a place at their business 'table' for it." — Chris A. Studebaker, CEO, REALTOR® Association of the Fox Valley, Inc.

Antje Gehrken, president of the Chicago Association of REALTORS®, recently discussed initiatives that she will oversee in the year to come. "We are here to provide you resources and tools to help you navigate whatever the new year may bring," she wrote.
"The smartest of us all turn to our peers. How are each of us innovating and adapting our brands and our systems?" This is what Quentin Green, YPN Committee Chair, Chicago Association of Realtors, asks readers.
" 'I'm sorry' — it's a simple but powerful statement. An apology not only acknowledges wrongdoing, but provides a platform to begin to move forward," said Michelle Mills Clement, Chicago Association of REALTORS® CEO, discussing recent association reckonings over Fair Housing.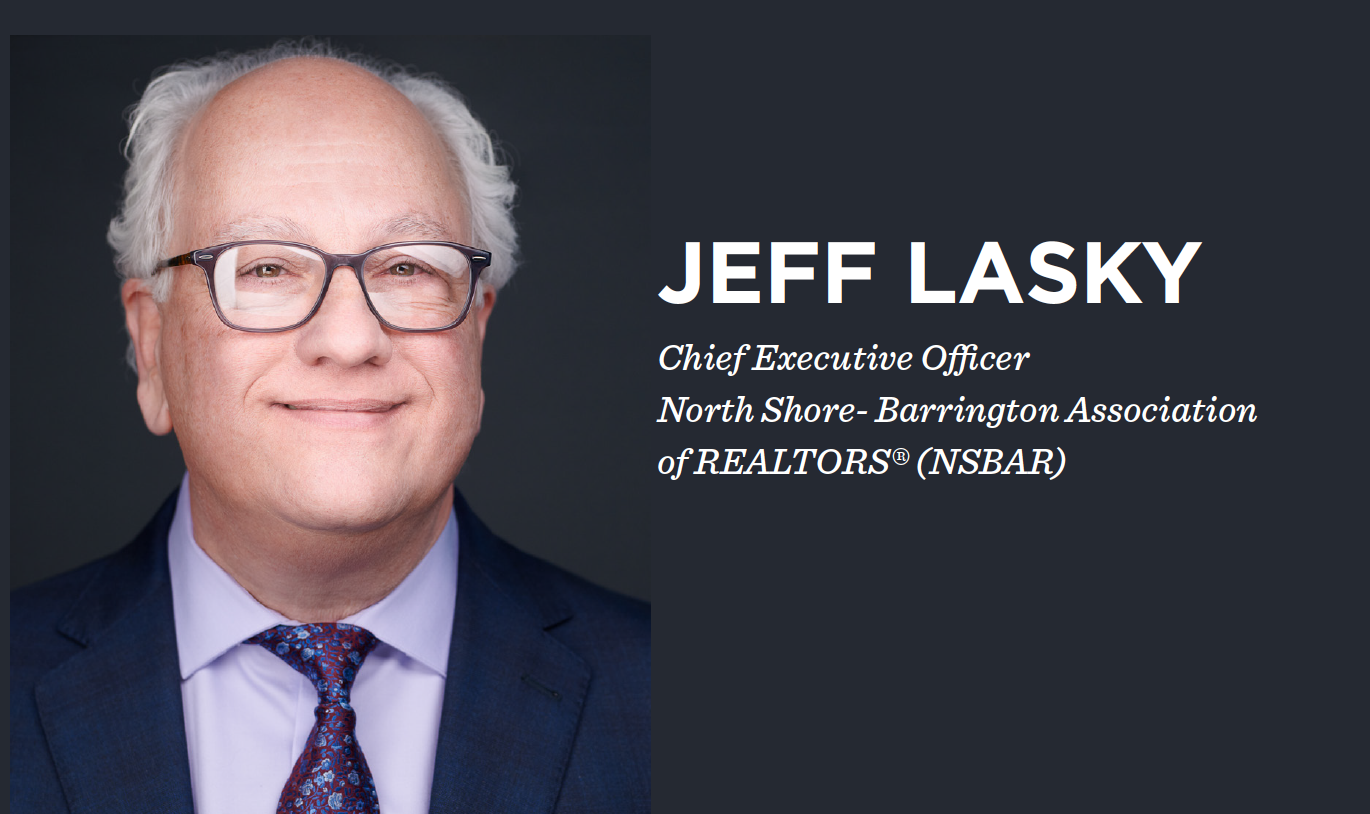 "If the past year has proven anything, it is this eternal truism about real estate: There's always a market." — Jeff Lasky, CEO, North Shore-Barrington Association of REALTORS® (NSBAR)
"Housing availability, fairness and equitability. Sounds obvious. But it's been hard to achieve." — Jeff Baker, CEO of Illinois Realtors.
"In today's market, finding new approaches to put the twinkle in the seller's eye is key." — Jim Haisler, Chief Executive Officer, Heartland Realtor Organization
"Let's continue to work with Illinois Realtors on favorable public policies that benefit homeowners and enhance affordability and fairness in housing." — John Gormley, CEO, Mainstreet Organization of Realtors
"My purpose as a Realtor was redefined when I had the pleasure of serving as the 2020 chair for the Affordable Housing Committee for Illinois Realtors." — Tracey Royal