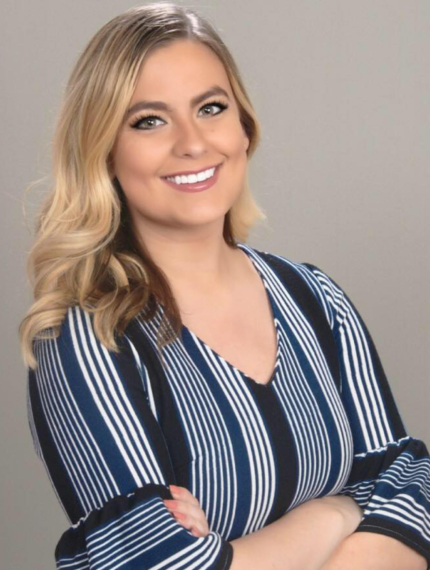 What was your most interesting job before going into real estate? I was a maitre d' at Chicago Cut Steakhouse.
Where did you grow up? Bridgeport.
Growing up, what did you want to be? Orthopedic doctor.
What do you do to relax when you're stressed? I take my dog for a long walk or ride my Peloton.
If you could meet any well-known figure, who would it be? Warren Buffet. He is single-handedly the most successful businessman to walk this Earth. His knowledge and success are beyond words.
What do you love most about the industry? I love finding people their dream homes. There's no better feeling than handing clients their keys on closing day and seeing the pure joy on their faces when they realize the home is finally theirs.
How do you distinguish yourself from the crowd of agents? I always like to make my clients feel like more than just that. I like to become friends with them before becoming their agent. They need to know that they can trust me before putting their largest asset into my hands.
What is the most difficult aspect of your job? Trying to manage so many clients at one time!
What's your best advice for generating new leads? Sphere of influence. Keep in touch with your sphere — whether it's sending out mass emails or commenting on their Facebook post of their child's birthday. The more you stay in touch, the more likely people are to recommend you.
What has been your greatest accomplishment? Feeling secure and confident enough in my ability to drop everything and go into business for myself!
What are you binge-watching/reading/listening to lately? Bridgerton and The Crown!
What's your favorite meal in Chicago? Eggplant Parmigiana from Franco's Ristorante!
Architecturally speaking, what is your favorite building in Chicago? The Glessner House Museum.
What's one thing people are surprised to learn about you? People are always extremely surprised when they learn how introverted I actually am. I come off as very social and out there, but in actuality, I love my alone time!
In 10 words or less, what is your advice for someone new to the industry? Do not get into real estate thinking it's a part-time gig; it's full-time and then some.