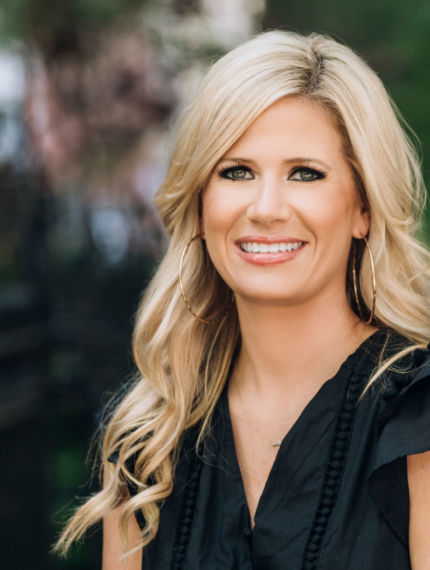 What was your most interesting job before going into real estate? Ad sales, working under the vice president at Turner Broadcasting System.
Where did you grow up? Downers Grove, IL.
Growing up, what did you want to be? A singer and a lawyer.
What do you do to relax when you're stressed? I go for a walk with my mini goldendoodle, Snoopy, or snuggle with my baby daughter, Phoenix Rose.
If you could meet any well-known figure, who would it be? Diane Sawyer. I went to college for journalism and for a bit of time I tried to break into the journalism world. I feel like she has met so many noteworthy people that she would have the greatest stories.
What is Chicago's best-kept secret? The Columbia Yacht Club! It is an iconic Chicago club that is affordable and so much fun! The staff is amazing and becomes family.
What do you love most about the industry? I love that one day, even though something may go wrong — whether it be a deal fall through or clients decide to work with someone else — the next day you can have a random person call you to sell their home. No day is the same and I usually find when something goes wrong, something else will go right rather quickly.
How do you distinguish yourself from the crowd of agents? I distinguish myself as someone who is always willing to go the extra mile. The homebuying and selling process can trigger a lot of different emotions and I find sometimes people just want someone to listen. I also pride myself that I can always be reached.
What is the most difficult aspect of your job? Relaying bad news is always my least favorite part of my job, but at times it is necessary. If it needs to be done, I try to tackle it right away and always relay the message either in person or on the phone.
What's your best advice for generating new leads? Facebook is an amazing source, as long as you take the time to call them and follow up!
What has been your greatest accomplishment? My greatest accomplishment so far has been beating my prior years' numbers each year I've been in the business.
Architecturally speaking, what is your favorite building in Chicago? I would say the Tribune Tower. It's where I landed my first job out of college and it's a place I always look for when I'm going down Michigan Ave.
What's one thing people are surprised to learn about you? I have a sister who is 22 years younger than me!
What is your favorite vacation spot and why? Thailand! My husband and I traveled all around Thailand for our honeymoon and each place we visited was more amazing than the last. The beautiful islands, friendly people and amazing food were the best we have ever experienced.
In 10 words or less, what is your advice for someone new to the industry? Don't give up! Believe in yourself and keep going.
Q23
What's your favorite real estate iPhone/Android app?
dotloop
Q24
Who are your favorite people to follow on social media?
usually motivational people or restaurants