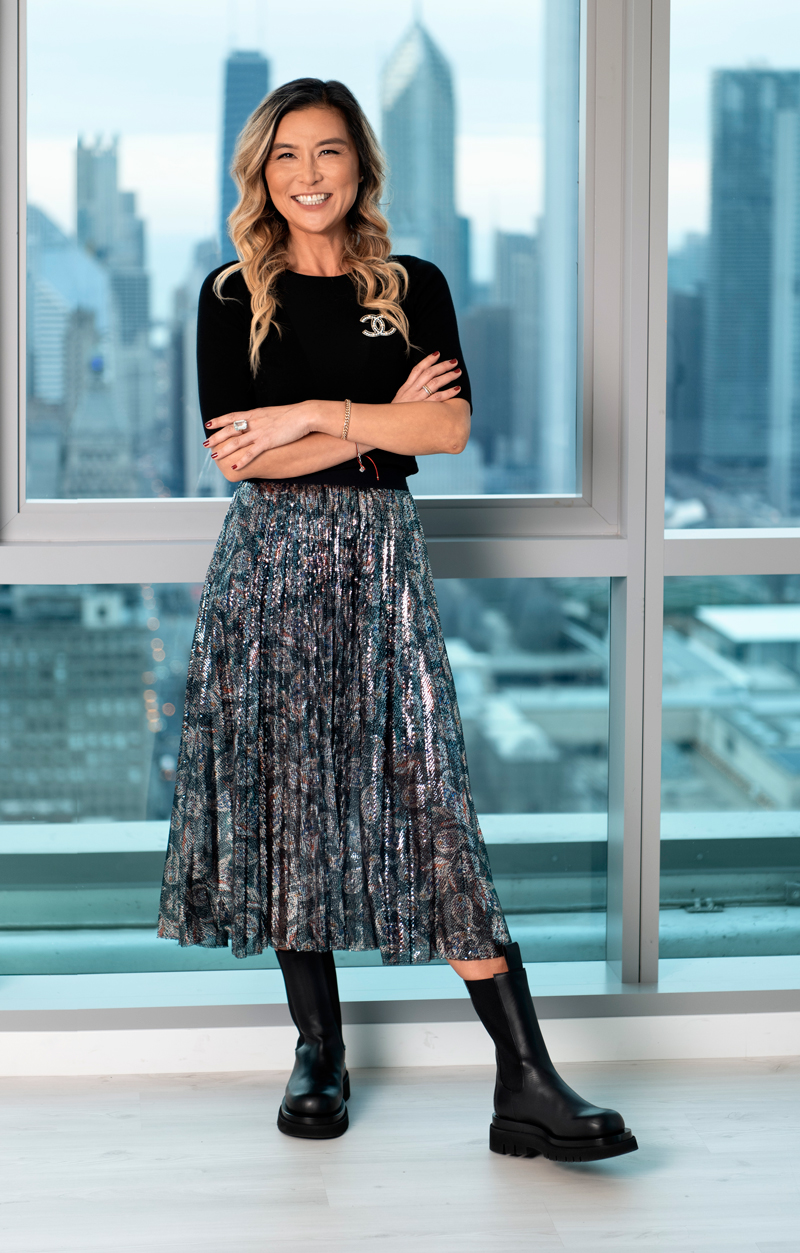 Number of years in real estate: 7 years
Describe your look: I love a T-shirt and pair of jeans with some killer shoes.
What item of clothing gets you the most compliments? Shoes! I once had a group of women stop me to ask where my sparkly shoes were from. Gucci!
What do you consider a "fashion don't"? Don't wear fake designer anything! It's OK not to be able to afford luxury goods, but don't fake it 'til you make it in fashion! You can still look good without the labels.
Where are your favorite clothing stores or brands? My go-to store is Intermix. They carry so many designers under one roof!
What is a fashion crime you have committed? Personally, I can't name one because I don't think there is a crime to be committed in fashion. You are the one who has to walk in your shoes each and every day, and if you choose to put that on, then on that day let's hope you felt fabulous in it and that's all that matters — that you felt good and you looked good!
What's the most expensive or meaningful accessory or piece of clothing you've ever acquired? Do you still have it? I am a coat and jacket collector. I have some pieces only a select few have in this world.
What item in your closet do you wear the most? Jeans! I love how you can wear jeans with anything and depending on your look, you easily go from a casual look to an evening one, just like that.
Does your style reflect your personal brand? If so, how? My style is definitely a reflection of me at all times. It has nine lives, like a cat. I don't love just one style, I love them all. I can easily wear a dress with heels and also that same dress with some sneakers. I love being able to adapt to the environment I will be in to dress the part.
Chanel brooch from Chanel store Bal Harbor Mall in Miami Beach, Bottega Veneta Boots from Bottega Veneta store in LA, Top & Skirt from Maje store on Oak Street in Chicago