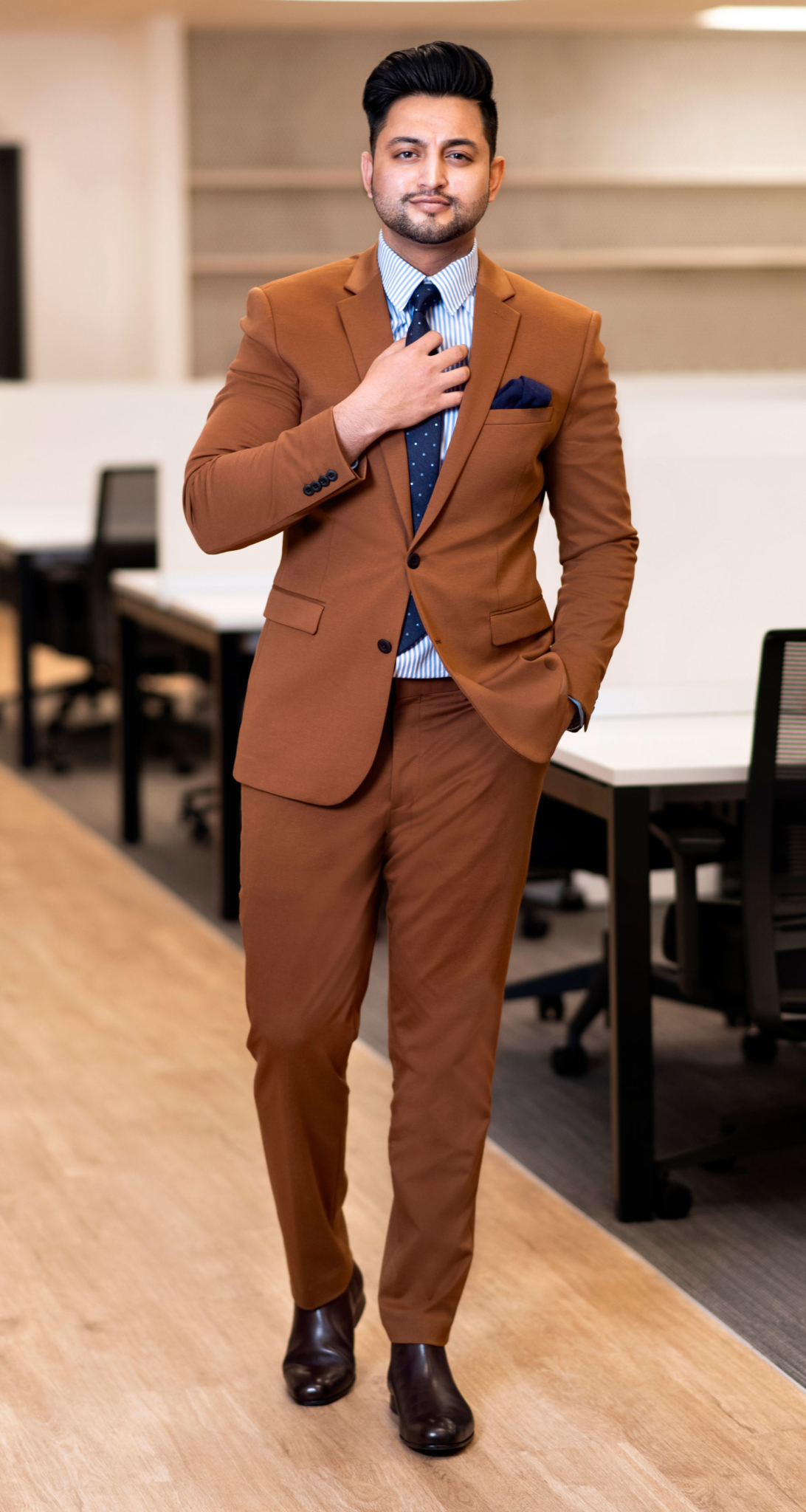 Number of years in real estate: 6
Describe your look: Professional and fitted with pops of color
What do you consider a "fashion don't"?
Mismatched belt and shoe color, ill fitting clothing and oversized
dress pants
What style has come back into fashion that you think shouldn't have? Cross body male bags, acid wash clothing
What item of clothing gets you the most compliments?
My extensive pocket square collection – I have acquired over 250 of them!
What is a fashion crime you have committed in the past?
Pocket square and tie of the exact same color and pattern. In my opinion, the two should be the same color family but not exact matches.
Where are your favorite clothing stores or brands?
It doesn't have to be super pricey to look great! I get a lot of basics from Banana Republic, Express and Zara and get them tailored to fit my style. Mixing it in with some higher end pieces (nice Rolex, coach briefcase) gives it a finished look. I really like Gentlemen's Cooperative and Vicegerent for nice custom suits.
Who is your style icon? My first influence when it came to fashion was my dad. He was a very successful doctor and was immaculately dressed, even when seeing patients. He would wear double breasted jackets, patterned pocket squares and nice shoes. Also David Gandy – he's an English Dolce & Gabbana model I follow on instagram for style tips.
What's the most expensive or meaningful accessory or piece of clothing you've ever acquired? Do you still have it? I bought my first Rolex when I hit my first 50M in business. It was really special because I was able to purchase one for my dad as well. He made a lot of sacrifices for our family moving over to the States and I think of him every time I wear it.
Suit – Zara, Tie – Banana Republic, Socks – Nordstrom, Pocket Square – Drake's, Shoes – Johnston & Murphy, Coat – Nordstrom, Haircut – Arsova Salon – Stylist Ashley Sullivan