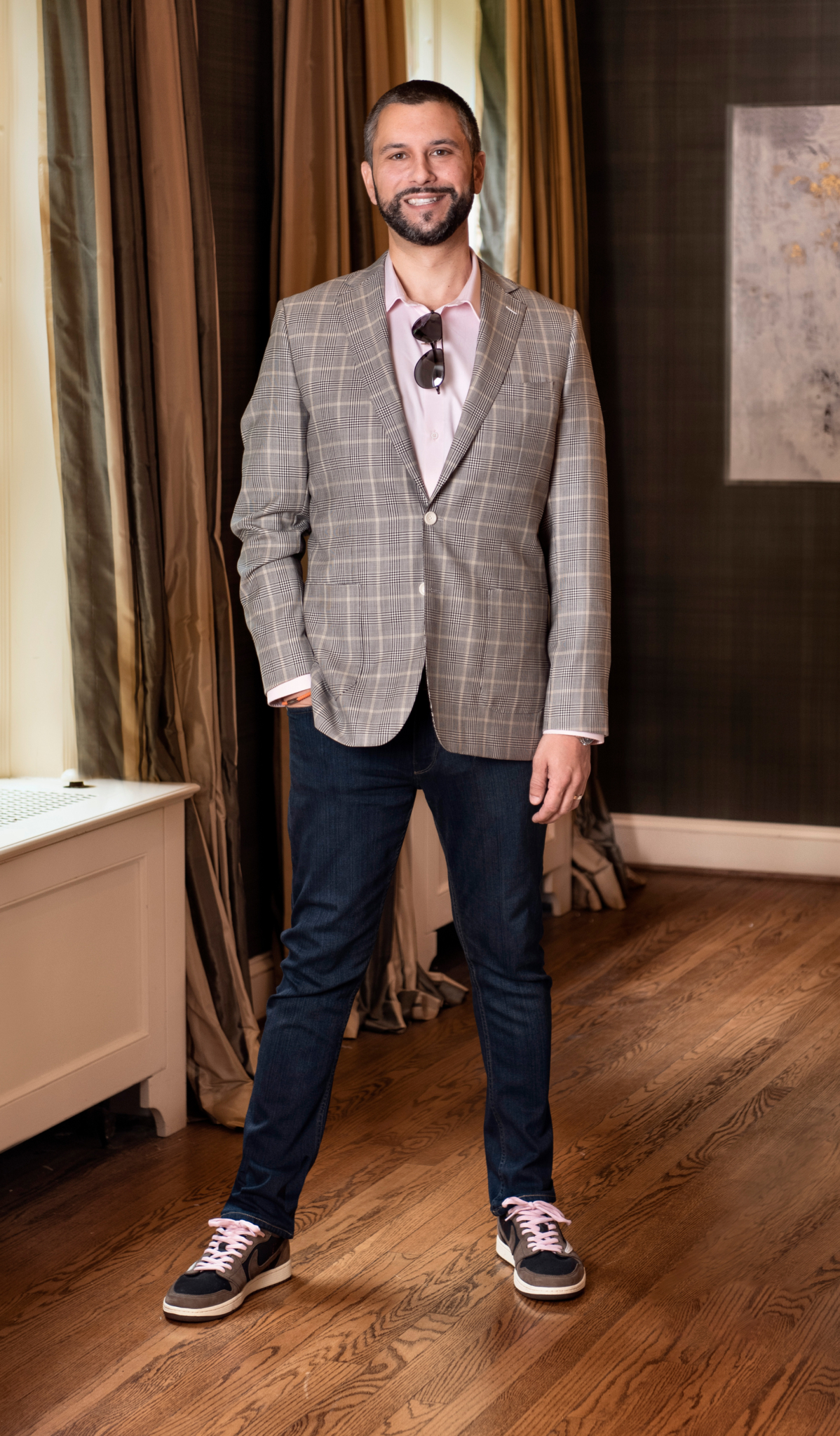 Number of years in real estate: 15
Describe your look: Stylish business casual with an emphasis on a highly tailored, buttoned-up look that allows me to wear sneakers every day without appearing underdressed.
What item of clothing gets you the most compliments? I am a huge sneakerhead and couldn't be prouder of my collection. I am routinely stopped on the street, and have the opportunity to meet new people, and connect with them, over our mutual interest in the culture. Same with watches. Those seem to be the two things people really tend to notice and get openly excited about — even with strangers.
What is a fashion crime you have committed? When I look back on the baggy, poorly-fitting suits and dress shirts I wore for special occasions back in the day, I cringe. It looks like I'm wearing someone's hand-me-downs I borrowed last-minute!
Where are your favorite local clothing stores? Locally, I love Congruent Space, Stitch & Heart, Gentleman's Cooperative and Stash. They're all Chicago businesses with great stuff & incredible ownership and staff.
What decade or time period had the best fashion, in your opinion? I love the 80s and the fashion from that time, but I also love what's happening today in fashion and design. You have the blending of street and professional styles and culture into such a unique and edgy industry that is now always pushing the envelope.
What item in your closet do you wear the most? Sneakers. I wear them every day. I actually recently stored all of my nice dress shoes I've acquired over the years, as I refuse to wear them. They just don't feel like me.
Blazer- Gentleman's Coop, Shirt- Genteleman's Coop, Jeans- Paige, Watch- Jaeger-LeCoultre, Belt- Shinola, Shoes- Jordan x Travis Scott, Sunglasses- Tom Ford, Bracelet- Hermès