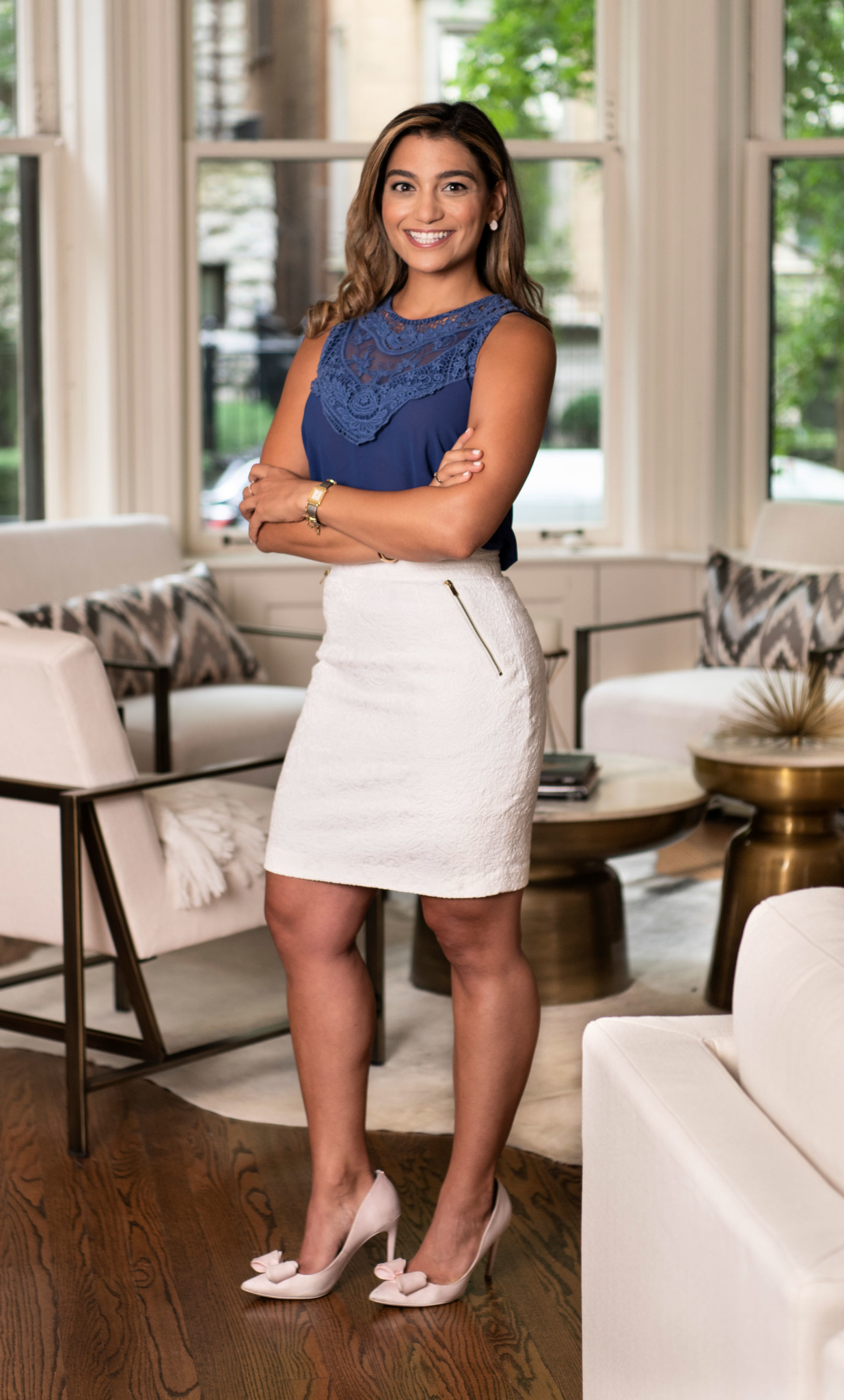 Number of years in real estate: 7
Describe your look: Classy and fun. I like pops of color and love lace patterns. I love wearing heels! Shoes are always the cherry on top of any outfit.
What do you consider a "fashion don't"? You can't ever go wrong unless you're wearing all over labeled clothing. Doesn't matter if it's LV, Gucci, or Prada, if it's branded all over your shirt … you can choose better.
Where are your favorite clothing stores or brands? Nordstrom, Ted Baker and BCBG – best dresses and heels!
What fashion accessory do you feel naked without? Studs and my watch.
What style has come back into fashion that you think shouldn't have? Flat platform shoes … so unflattering.
What is a fashion crime you have committed in the past? Wearing something that was a fad but not my own style.
Who is your style icon? Jennifer Lopez. She always looks good in everything she wears from formal to sporty.
What's the most expensive or meaningful accessory or piece of clothing you've ever acquired? Do you still have it? The Charriol watch I am wearing. My mom gifted it to me when I hit a milestone in my business because it was the first piece of jewelry my dad gave her when he reached a milestone in his business.
Does your style reflect your personal brand? If so, how? I would say so because my style reflects my integrity which is approachable, professional, and recognizable. #yourfavoritebroker 🙂
Top: Nordstrom, Skirt: Zara, Shoes: Ted Baker, Watch: Charriol