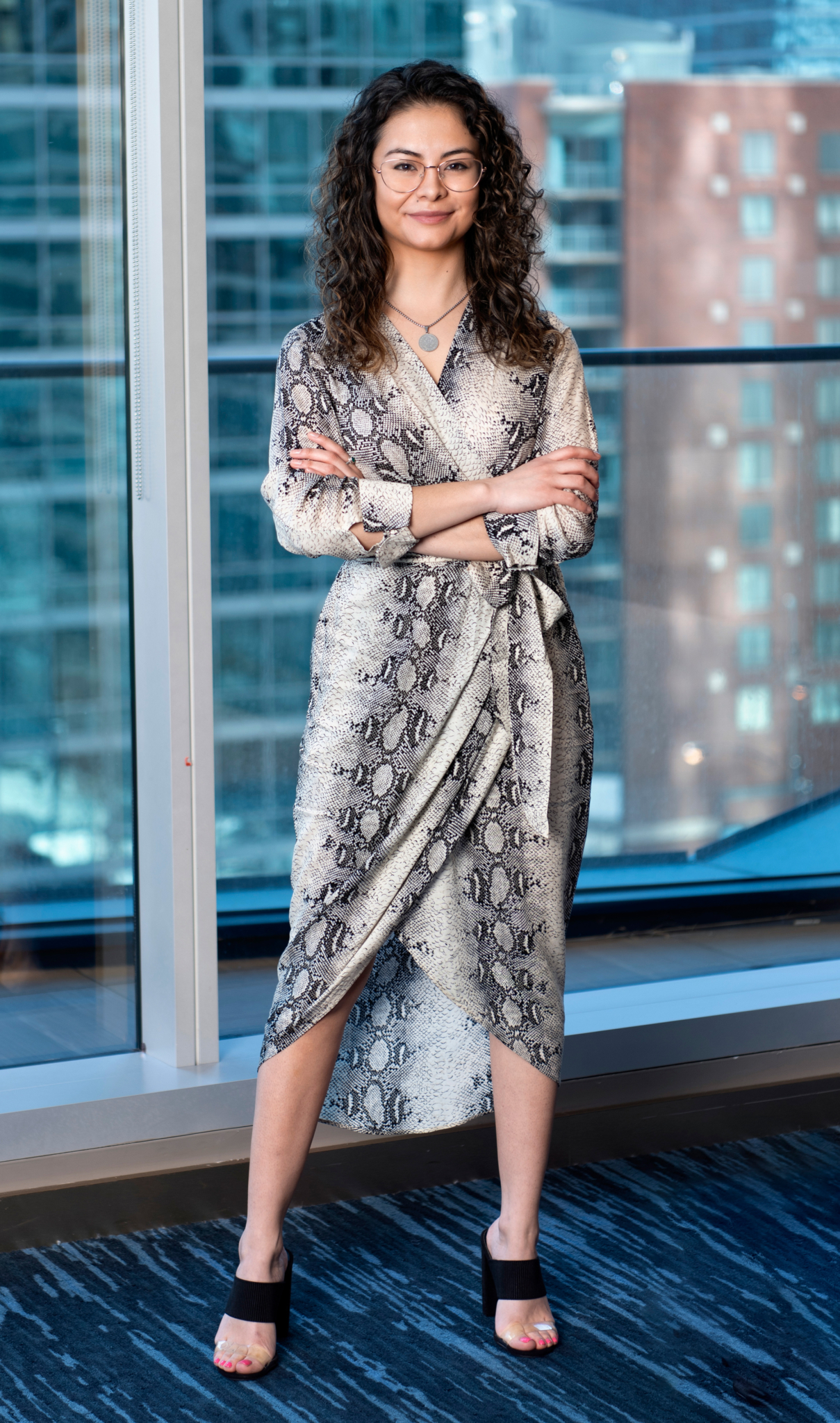 Number of years in real estate: 5
Describe your look: A combination/balance of edgy and Bohemian
What do you consider a fashion don't? Not having fun with fashion or being afraid to try something new, just because it's not trending! I love thrift shopping or shopping at stores where no one else goes, specifically because I like finding my own treasures and having my own sense of fashion every single day. We are constantly influenced by everything in our lives in this day and age. I find freedom of expression in fashion.
What style has come back into fashion that shouldn't have? Not a type of style but a trend … long nails! I give mad props to all who can pull the look, but it is something I try to stay far, far, far away from.
What item of clothing gets you the most compliments? Spring and summer dresses! I love wearing dresses during warm weather. Plus, fun dresses lighten the mood for me and everyone who gets to see my funky patterns. I also love hats, and all who know me well know I always introduce a new hat into their lives whenever I get the chance.
What is a fashion crime you have committed? Losing my mom's vintage fur vest and blaming it on my sister (no idea where it is to this day)
Where are your favorite clothing stores or brands? Believe it or not, online! Nasty Gal is my all-time favorite, but I also like Lucy in the Sky or just small boutiques where I can find unique items no one else has. I do not like going to the mall because it can be overwhelming and it takes time away from what I love doing the most, which is helping my clients or being with the people I care about.
What fashion accessory do you feel naked without? A good pair of earrings! Earrings are such a simple yet important finish to an overall look. I have become obsessed with hoop earrings and have them in all shapes and sizes.
Complete outfit from Nasty Gal