Starting Saturday at 5 p.m., the state of Illinois will be under a shelter-in-place order in hopes of halting the spread of the COVID-19 pandemic. Coronavirus has claimed five lives across the state, and 585 people have tested positive.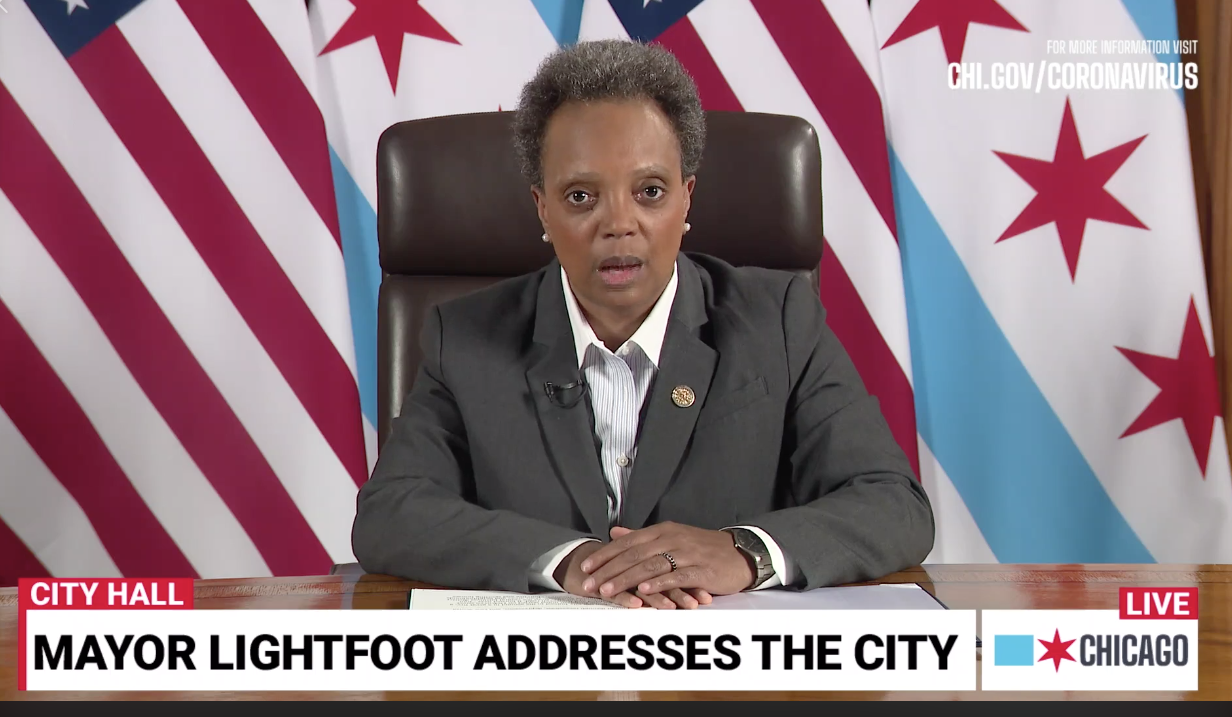 Gov. J.B. Pritzker held a press conference this afternoon ordering all residents to stay home unless traveling for essential needs or business. The order will last until the expiration of the governor's disaster proclamation April 7.
"Every action we've taken so far is based on the latest science and data from health officials as we combat the dynamic spread of COVID-19, and this is no exception," Chicago Mayor Lori Lightfoot said in a separate statement. "This decision was not an easy one, but Gov. Pritzker's order for Illinois residents to stay at home is the right thing to do."
Businesses that are "not engaged in essential activities" are also required to shut down everything other than their basic minimum operations. Basic operations include the preservation of inventory, the processing of payroll, and the facilitation of remote work.
Not all businesses are under such strict orders, however. Those that offer "essential services," — pharmacies, food production facilities, cannabis dispensaries, transportation providers, animal shelters, charitable service organizations, media services, hardware stores, delivery services, banks and laundromats — are allowed to remain open.
Two business carve-outs of particular interest to the real estate community are that of "professional services" and "critical trades." The first category lists "real estate services, including appraisal and title services" as part of the state's critical business infrastructure. The second category lists building construction tradespeople, plumbers, electricians and the like, as well as security and janitorial staff. This also includes movers and relocation service providers.
Illinois Realtors President Ed Neaves noted in an email to members that while the executive order includes real estate services among essential businesses, "local officials may enact their own, more strict standards for continued operations, including restricting access or office hours."
The board of directors of Midwest Real Estate Data LLC voted to suspend enforcement of active listings not allowing showings while the order is in effect, and to halt the accumulation of market time for any listings that have been moved into the multiple listing system's temporary status. Also, the Chicago Association of Realtors published a COVID-19 addendum to their purchase and sale contract, to be used in the case that the pandemic causes delays in a transaction.
Illinoisans are allowed to leave the house for supplies (food, sanitary needs, pet supplies and medicine), visiting the doctor, caring for family members or friends, and using city or state governmental services.
"This is an unprecedented and challenging moment for every single Chicagoan," said Chicago Department of Public Health Commissioner Dr. Allison Arwady in a press release. "Though difficult, these bold measures are critical to stemming the spread of COVID-19 and securing the health of Chicago's residents and families. No one is immune from this virus and everyone has a role to play in this fight, starting with adhering to the stay-in-place order."