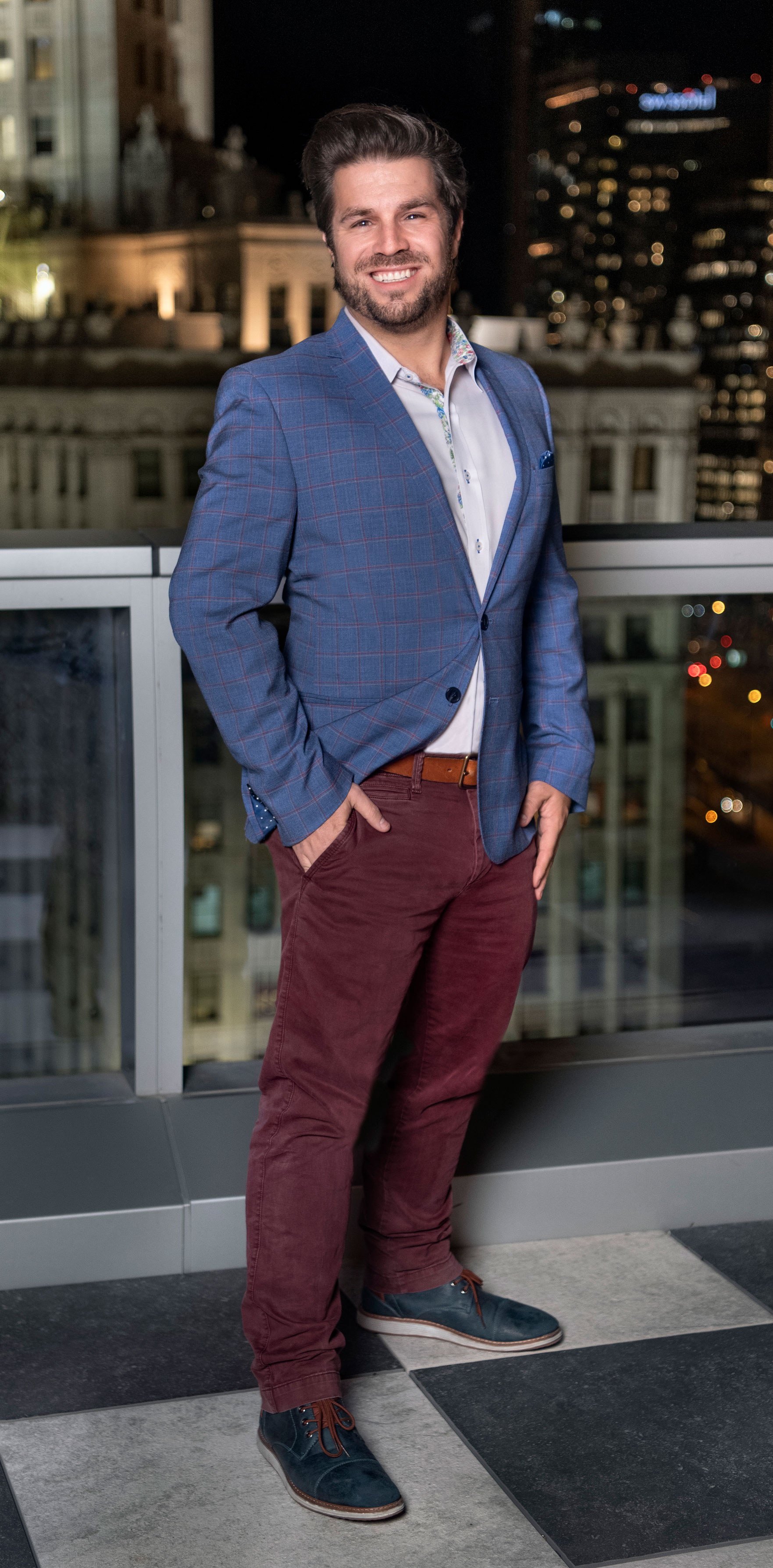 Number of years in real estate: 17
Describe your look: Fun, pulled together, professional
What do you consider a "fashion don't"? Wearing scuffed shoes — I see people all the time who have an expensive suit but shoes that look like they're from 1998. Men have to look good head-to-toe.
What style has come back into fashion that you think shouldn't have? Fancy sweat pants: Seriously, how did they become popular again?
What item of clothing gets you the most compliments? Definitely my shoes — I will often wear a different pair of shoes every day for weeks, never wearing the same pair back to back.
What is a fashion crime you have committed in the past? I used to love the white suit, Miami Vice look. Oh boy!
What fashion accessory do you feel naked without? I love a good scarf in the winter; it can pull the whole look together when done well.
What decade or time period had the best fashion in your opinion? Men in the 1920s dressed well and were proud of it. They were pulled together and looked great.
What's the most meaningful accessory or piece of clothing you've ever acquired? The Hermès belt my wife Christine bought me for our wedding anniversary is the most meaningful. She has better taste than I do, and I love her for it.
What item in your closet do you wear the most? I have this one blue suit coat I first wore on WGN Radio over a year ago and it looks great with everything.
Does your style reflect your personal brand? If so, how? Yes. It's rare to find me not wearing blue. It's my signature color and goes perfectly with my connection to the Chicago Cubs.
Suit and shirt: Revolution Tailors; belt: Calvin Klein; pants: Hugo BOSS; shoes: Alberto Fellini