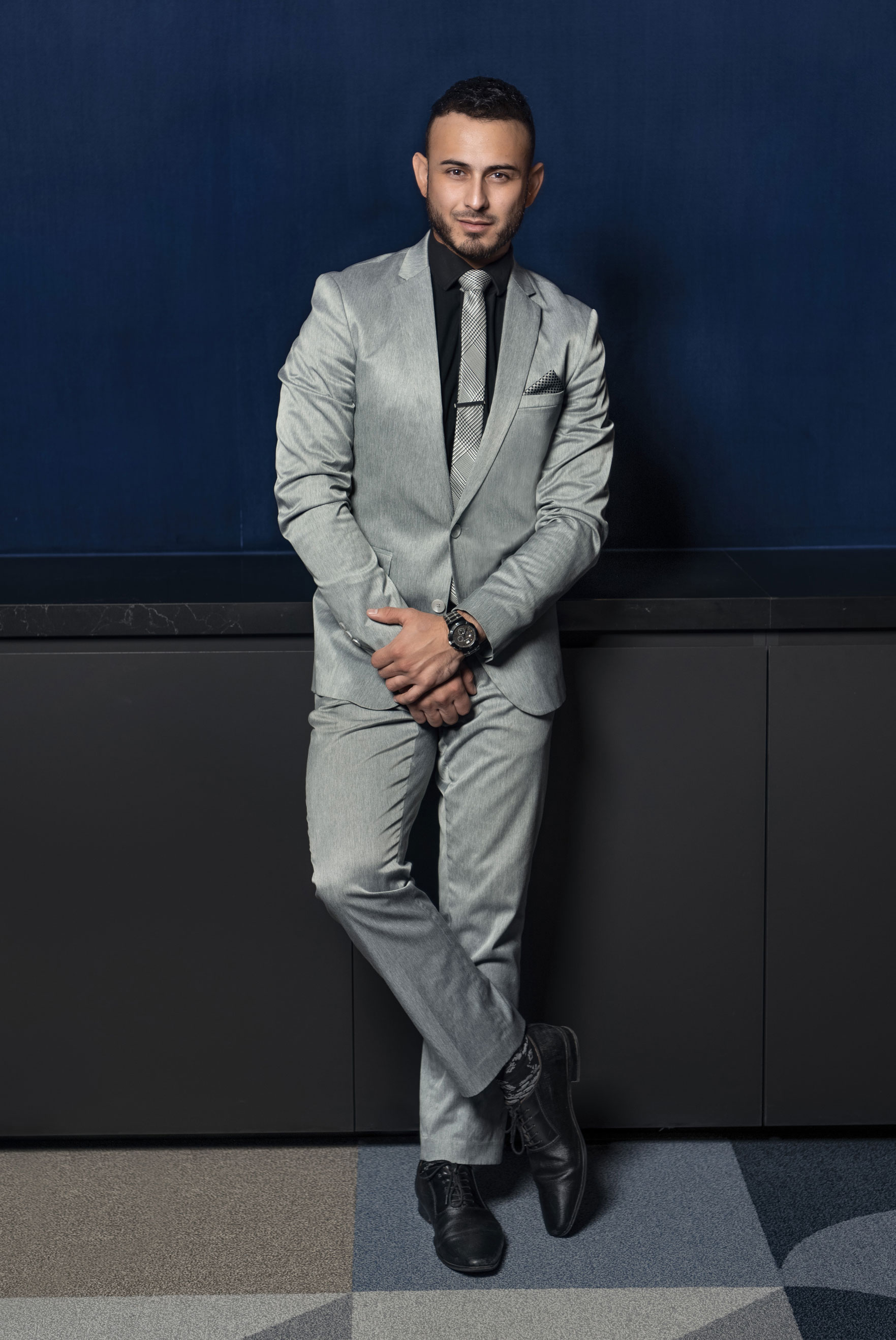 Number of years in real estate: 3
Describe your look: An effortless downtown chic
What do you consider a "fashion don't"? Wearing the wrong size, either too big or too small
What is your favorite piece of clothing? A nice comfortable pair of jeans or pants — I played soccer in high school and always loved my legs. Wearing the right jeans can have a huge impact on the way I feel.
What do you consider a must-have accessory? A nice watch that complements the outfit
What is a fashion crime you have committed? White socks with a suit: I learned very quickly in college that this was a big no-no.
Where are your favorite places to shop? I've found unique pieces though online Pinterest shops. When I feel like indulging, I shop Hugo Boss. My standard go-tos include: Banana Republic, Macy's, Aldo, and, believe it or not, Target. I love the fit of their Goodfellow shirts.
What, besides your wardrobe, completes your look? Three things: exercise, a good skin regime and a fragrance that uniquely identifies me. I love Hugo Iced; it's fresh and not overpowering.
What is in your bag/briefcase? An extra tie with matching pocket square, an Apple Watch and, of course, my laptop.
My closet is full of… shoes! I can't even tell you how many pairs I own. I hate to admit it, but I love shopping for shoes and then coming up with an outfit that will showcase the shoe.
Suit and tie: Express; shirt: Target's Goodfellow & Co; tie clip and pocket square: Macy's; shoes: Aldo