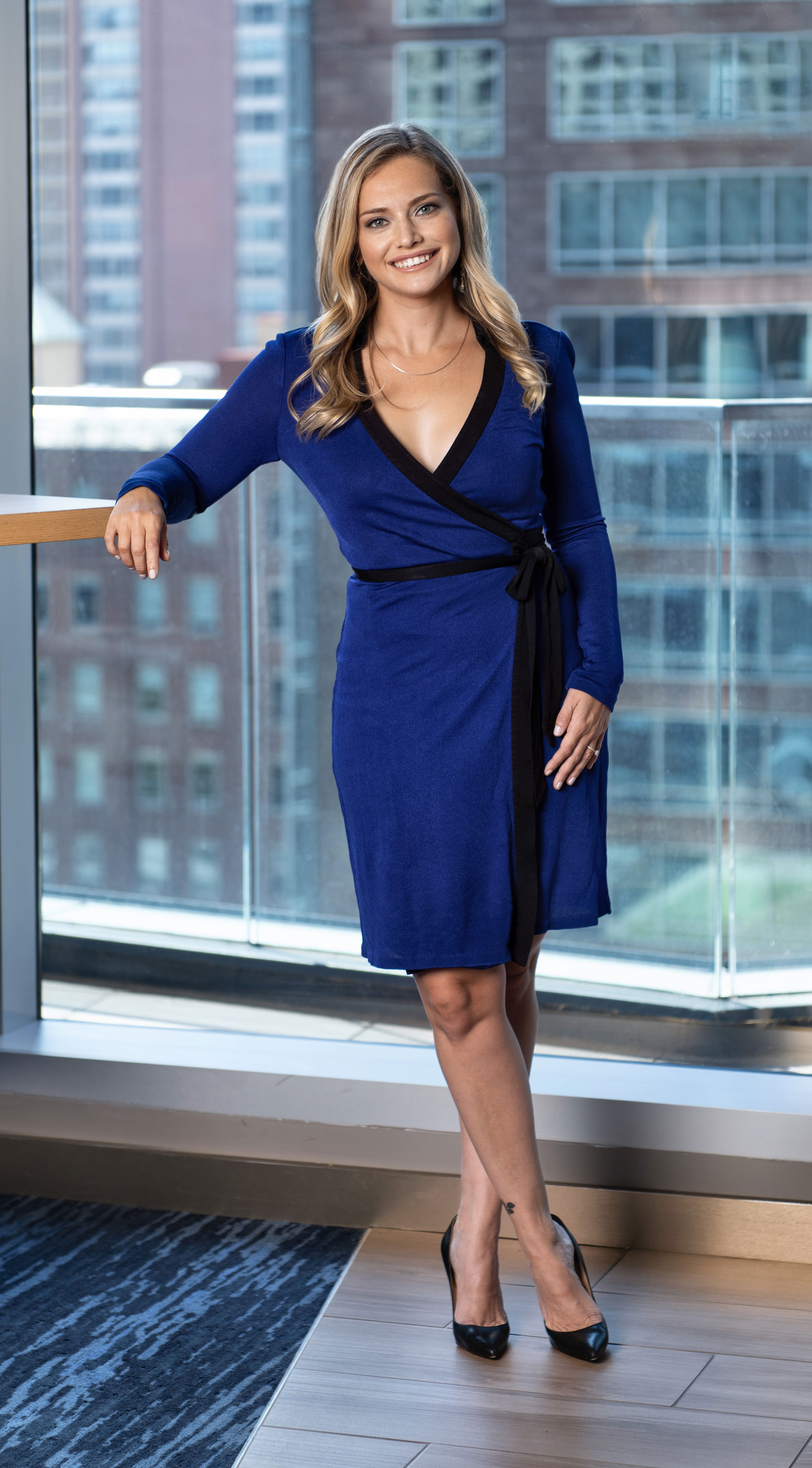 Number of years in real estate: 6
Describe your look: Sophisticated vintage
What do you consider a "fashion don't"? Wearing something way too small
What is your favorite piece of clothing and why? My fall peacoat. It's the first thing I pull out of the closet when the weather changes. Fall is my favorite season and is always way too short, so I treasure the few days that jacket is warm enough.
What do you consider a must-have accessory? A good nude lipstick
What is a fashion crime you have committed in the past? Full-on denim (aka, a Canadian tuxedo)
Where are your favorite places to shop? Nordstrom, Anthropologie and a good estate sale
What, besides your wardrobe, completes your look? A simple thin gold chain that was my grandmother's
What is in your bag/briefcase? A laptop and Chapstick
My closet is full of… coats and boots! Sometimes in Chicago a coat and your shoes are your whole look.
Dress: Diane Von Furstenberg, Nordstrom; shoes: Christian Louboutin, Christian Louboutin; earrings: Alexis Bittar