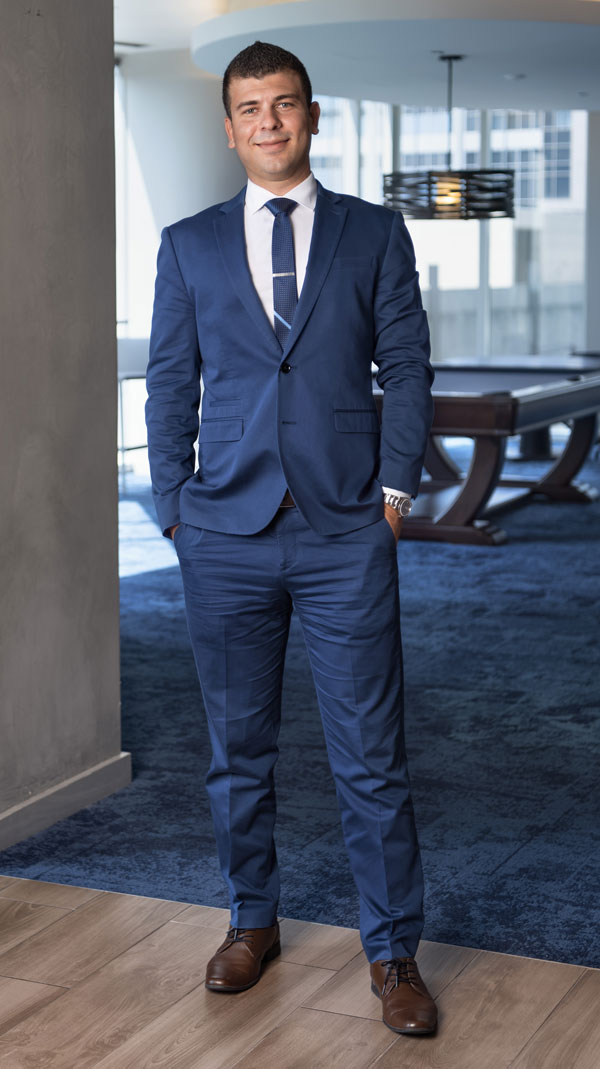 Number of years in real estate: 3
Describe your look: Modern professional
What do you consider a "fashion don't"? Wearing sneakers with a suit
What is your favorite piece of clothing and why? My blue suit; it's sharp and it reflects my style and personality.
What do you consider a must-have accessory? A watch
What is a fashion crime you have committed in the past? I wore a black belt with brown shoes.
Where are your favorite places to shop? I do visit Express a lot, but really wherever I can get nice outfits.
What, besides your wardrobe, completes your look? My watch and tie
What is in your bag/briefcase? My laptop and a listing agreement, just in case!
My closet is full of… Suits, shirts and ties
Suit, shirt and tie: Express; shoes: Calvin Klein; watch: Rolex