In a high-profile move announced this week, Drussy Hernandez will become Fulton Grace Realty's first-ever vice president of agent development. With decades of experience under her belt, Hernandez is a well-known figure in the Chicago real estate world, having been managing broker of Conlon/Christie's International Real Estate for more than 10 years. At the end of her tenure there, she assisted Compass in their acquisition of the company and subsequently served as Compass' managing broker and director of compliance.
The new role is imagined as a way to increase agent engagement by offering the training, support and advice agents need to expand their businesses, something Hernandez characterized as both energizing and fitting for her. "It's something I've done all my career," she told Chicago Agent magazine. "This is a great opportunity to work with agents who are excited to be in real estate. They're being tested every day in the field… How do you equip agents to deal with those challenges?"
Hernandez acknowledged that in some ways, serving agents who have been in the business for awhile will be one of her biggest challenges. "It's going to take some time to get the experienced agents involved because some of them don't know me," she said. "But involving the experienced agents, who need to have a certain degree of accountability, is important. They're looking to grow their careers. So, how do you expand your horizons? You need to hear new ideas."
In the move, Hernandez said culture was an important consideration. The impression she got when walking into Fulton Grace's offices reminded her of a time earlier in her career. "Conlon had that kind of family feel and I see that at Fulton Grace," she said. "Everybody's working but we'll chit chat… This is more of what I'm used to: that spirit of collaboration and belonging and welcome."
---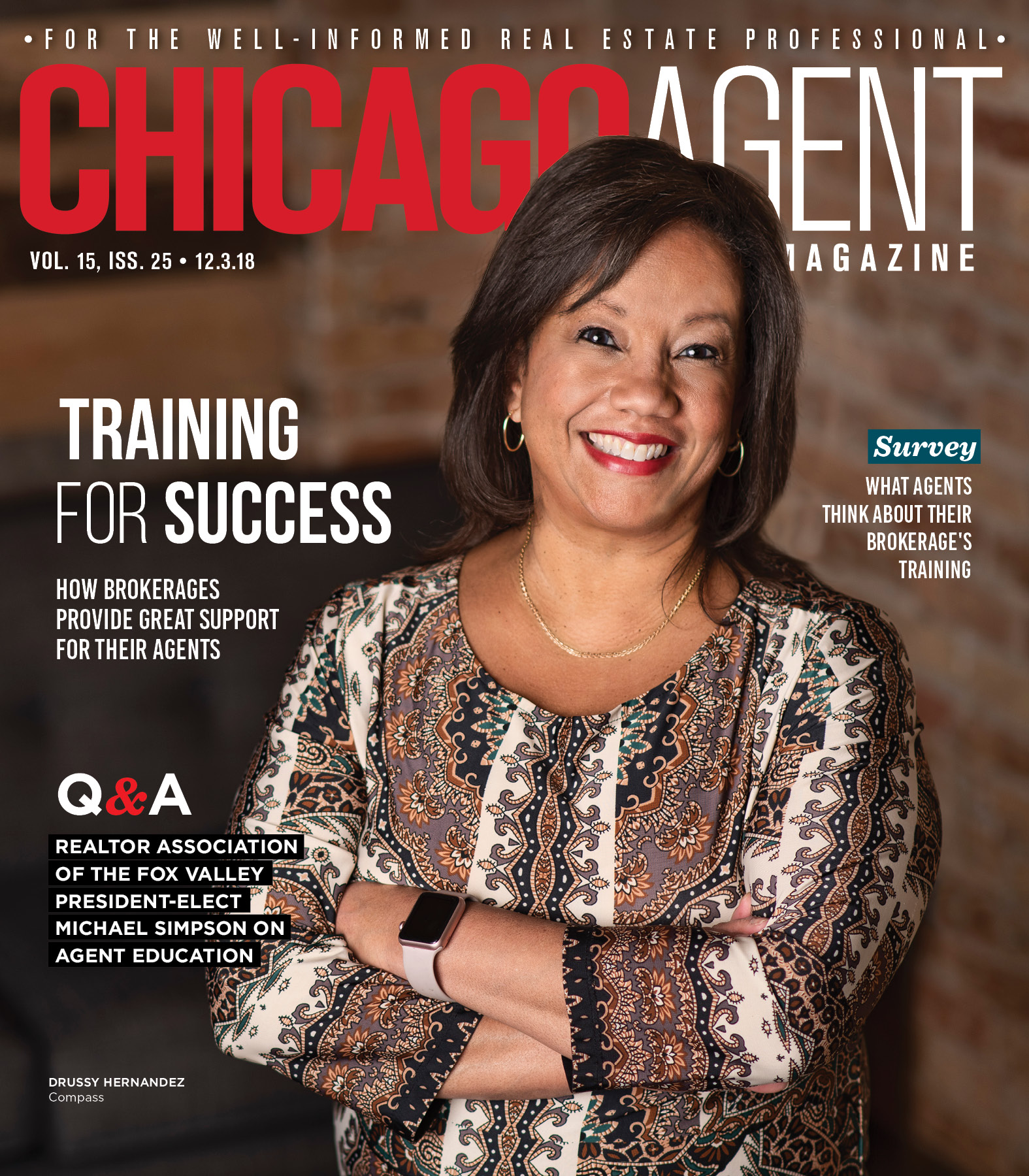 Read more
Hernandez was recently featured on the cover of Chicago Agent magazine's training issue, in a story that now offers insights on where she might take agent development at Fulton Grace. "Agents should never feel like they're alone, that they're not being supported, that they're not being heard."
---
Fulton Grace's brokerage division will continue to be led by Joan LoCascio, the company's managing broker and executive vice president, but many of the agent development-related work will be moved off her plate and onto Hernandez's. LoCascio told Chicago Agent magazine that bringing Hernandez on is part of Fulton Grace's objectives for ongoing investment in the tools, staff and infrastructure that provide an elevated experience for both agents and clients. "Drussy's management experience is well known in the Chicagoland marketplace. We have no doubt that her contributions will build on Fulton Grace's reputation as the brokerage where agents can receive the resources and culture needed to excel," she said. "Drussy is uniquely positioned to educate and develop our new and experienced agents, fueling our continued growth."
With her service on the boards of directors of both the Chicago Association of Realtors and Midwest Real Estate Data, Hernandez will also contribute to the company's industry ties in joining the executive board of Fulton Grace Realty. Starting this coming Monday, she'll be stationed at the firm's recently opened Wicker Park office on Milwaukee Avenue, which is the company's fourth location and, as of next week, will serve as the hub of brokerage operations and brokerage of record.