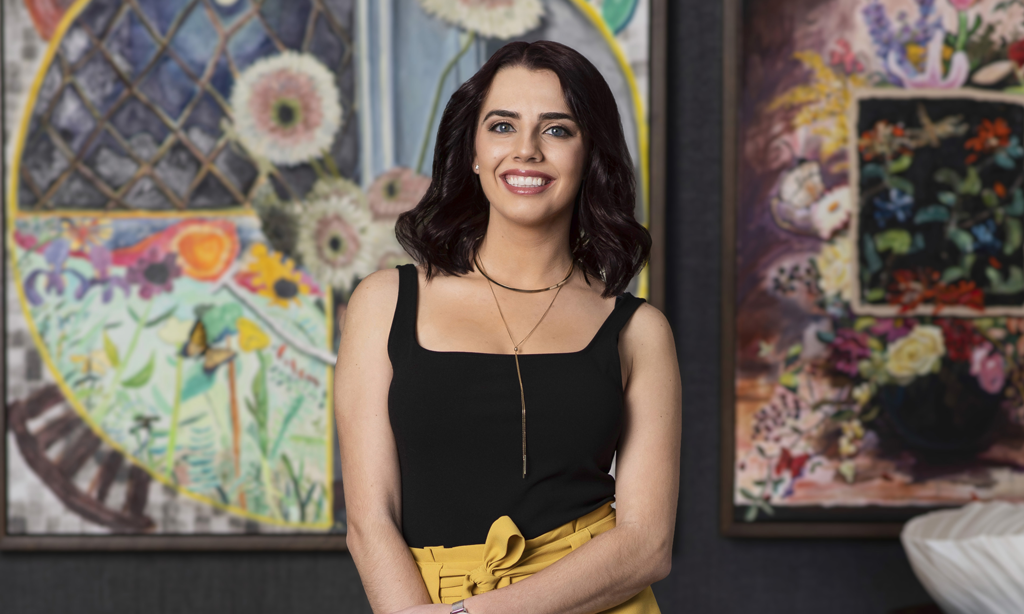 Number of years in real estate: 1
Describe your look: Professional yet fashion-forward: I'm not a color-inside-the-lines kind of girl.
What do you consider a "fashion don't"? Chipped or dirty nails — everyone knows how crazy I am about having a nice manicure, especially since we work face-to-face with clients and they see our hands all of the time.
What is your favorite piece of clothing and why? It's not exactly clothing, but my red Dolce glasses give my overall look that extra pop.
What do you consider a must-have accessory? I feel naked without a watch.
What is a fashion crime you have committed in the past? I may or may not have worn an obnoxious patterned scarf that matched nothing and looked like an old couch. Two words: Never again.
Where are your favorite places to shop? I love shopping at boutiques. That way there's less of a chance someone will have the exact same piece as you and I'm a sucker for a good deal! But I do enjoy a good shopping trip to Nordstrom or Zara.
What, besides your wardrobe, completes your look? I would have to say hair and makeup. If your hair looks good you can conquer the world!
My closet is full of… shoes and jackets.
Pants: Express; shirt: Zara; watch: Olivia Burton; shoes: Gucci; bracelets: Cartier; necklace: Francesca's; rings: Pandora