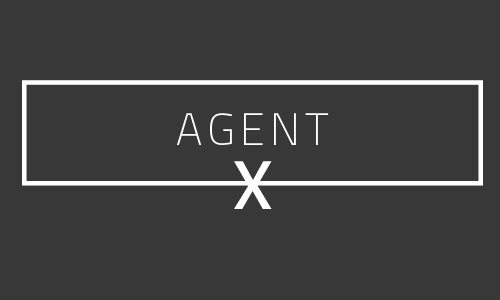 I know that you know that I'm warm and secure on my private island, far away from the -25-degree temps and the wheeling and dealing of real estate CEOs. Surviving these frigid temps and snowstorms in Chicago might not feel very different from dealing with craziness of mergers and acquisitions. Drama! Of course, if it makes you feel better, I can pretend that I'm right there with you feeling the craziness and crunching the snow beneath my Sorels.
For the moment, though, the drama of gossip takes center stage! Think you've seen it all when it comes to showings? Zach Koran of Compass had a live chicken at his… and I'm not talking in a coop. It was in the house, just chillin' on a couch. Dying to know how he played that one off!
Speaking of chickens, Matt Laricy and his wife welcomed their own baby chick into the world on Jan. 17. Welcome to the world and the pages of my column, baby Rhone! Matt, your present is in the mail.
Tommy Choi decided it was just too cold the other day to obey the law. I feel ya, Tommy, but it takes some serious cajones to just park in front of a fire hydrant willy-nilly. He informed his loyal followers that it's cool because the meter readers would be too cold to come out and give him a ticket. Can they even use fire hydrants in this kind of weather, or does the water just freeze?
Lots of real estate folks have braved the cold weather to get out and party this winter. On Jan. 17, Guaranteed Rate held their GR Palooza at the House of Blues. Since I'm not in the area, I sent some of my peeps to check out the scene. I wish I could share the text messages I received that day as they progressively became harder and harder to decipher. My guess is that it was a pretty wild night. On the same day, WCR held a west suburban networking event. A fun time was had by all, but it may have been just a tad tamer.
A couple of new offices opened in January, which is always a great excuse to have a party. First, Coldwell Banker Hyde Park held a grand opening Jan. 24 at 4 p.m. People seem to think that hosting a party in the afternoon will ensure that agents don't get too crazy, but I can't say for sure that's what actually happens. The next day, Keller Williams Lakeview tried the same approach with their grand opening event at 4 p.m. at 1525 W. Belmont. Nice try guys, but agents know how to party whether it's 4 p.m. or 10:30 p.m. I've got the pictures to prove it.
Be sure to send chocolates, candy, and birthday cocktails to these folks: Sara Bonert and Amy Settich Strauss would appreciate roses on Feb. 4, while Lane Sears and Kay Varga may be more interested in tulips Feb. 5. Marlene Rubenstein and Katy Thomas should pop some sparkling rosé on Feb. 6 and save a glass for Emily Santos on the 7th. Then, Art Schalk, Kelly Wong, and Hamza Ishaq can keep the party going on the 8th, 9th, and 10th, respectively. Last, but never least, Laura Gaan Lattin celebrates being born on Feb. 12.