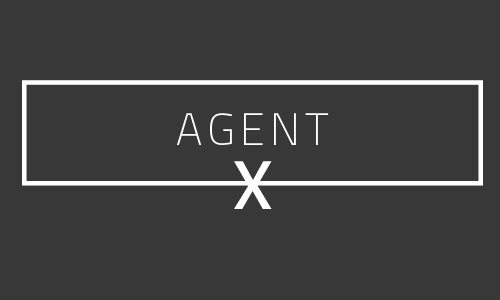 I know it's tough to think about the spring selling season when temps are hovering around 20 degrees for you poor saps in Chicago. But it will eventually arrive, so you're going to need to know about the current lending landscape. The cover story can help you deal with this problem better than I can, so for now, go ahead and sit back, take off your mittens, and relax as I provide you with the information you're really craving.
In case you're living under a rock and didn't hear, Chicago real estate royalty Jenny Ames left Coldwell Banker and launched the first-ever Engel & Völkers shop in Chicagoland. Of course, I knew this was coming because Jenny and I are thick as thieves. I triple-pinky-swore I wouldn't share the news early. Agent X is capable of keeping a secret; it just requires a blood oath.
We're all still mourning the Bears loss and calling for Cody Parkey's head, but did anyone else notice Amy Duong Kim in the Compass commercial that played during the game? Luckily, I wasn't actually crying into my beer until the very end, so I was able to catch her shining moment.
Social networking expert Carrie Jo Little wasn't ashamed to reveal that MySpace was her first foray into social media during a recent Facebook live session. This prompted me to check and see if my Friendster account is still active. Speaking of social, Nick Libert started an Instagram vlog called Money Mondays. I like money but I hate Mondays, so the contrast is refreshing. And it seems Tommy Choi picked up some new pumped-up kicks at an after-Christmas sale. He managed to rep local Chicago artist Hebru Brantley and Captain America at the same time. "Artsy fartsy" indeed!
The holidays are over, so it's time to kick off the year with some serious events. On Jan. 11, Mainstreet Organization of Realtors held an Economic Outlook Luncheon at Medinah Shriners in Addison. I was hoping to spot some of those guys that ride around on little bikes in parades, but no such luck. Next, CAR held its Market Outlook event on Jan. 15 at Swissotel Chicago. Then everyone headed over to the Chicago Architecture Center for an after-party sponsored by bemortgage. Finally, there was the secret after-after-party, which was sponsored by someone who was too drunk to realize everyone put their drinks on her tab.
Help these winter babies enjoy their big days with warm birthday wishes! Toast Margie Smigel on Jan. 20, and then share some cocktails with Michael Golden, Danny Lewis and Lissa "don't forget the extra s" Weinstein on Jan. 21. Christine Lutz celebrates on Jan. 23, while Mike Opyd does the same Jan. 24. Jon Millikin, Kevin Thornton and Anthony Marinaccio all share a Jan. 26 bday, while birthday twinsies Patrick Bergner and Eileen Crosson celebrate on Jan. 28. Sheena Baker and Wayne Paprocki should join forces to celebrate their Jan. 29 and Jan. 30 birthdays, while Craig Achtzehn would have a better bday if Punxsutawney Phil doesn't see his shadow on Feb. 2.