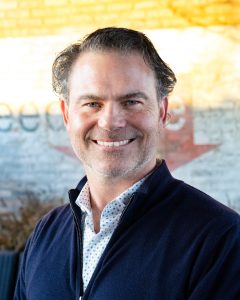 Guaranteed Rate announced today that Joe Phalen has joined its subsidiary, Guaranteed Rate Affinity, to serve as senior vice president of strategic growth.
Phalen, whose career in mortgage lending spans almost three decades, previously worked at Guaranteed Rate as senior vice president of mortgage lending. He has been responsible for over $1 billion in loans across his career.
Phalen has also done stints of eight years and just under two years with Wintrust and Compass Mortgage, respectively, and previously worked with Guaranteed Rate for two separate periods. He previously developed and lead sales coaching and event strategies for Guaranteed Rate.
"We are thrilled to have Joe back," said Guaranteed Rate founder and CEO Victor Ciardelli in a statement about the hire.
"For over the past 18 years, I have seen his ability to be a great leader and recruiter and look forward to seeing him strengthen our leadership team and work with the top originators and real estate partners around the country."
A controlling 50.1 percent stake in Guaranteed Rate Affinity is owned by Guaranteed Rate, and 49.9 percent is owned by Realogy. The joint venture originates and markets mortgage lending services to real estate professionals who work with Realogy-owned brands like Coldwell Banker, Century 21 and other brokerages.