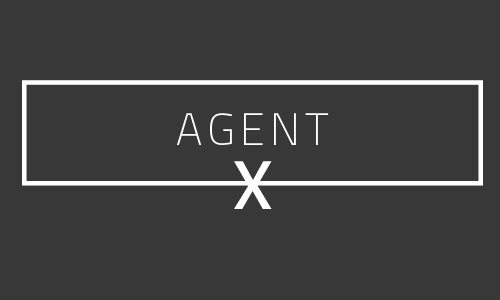 You want to attract great talent? Be great. Just work so hard and become so successful that people will knock down your door trying to join your brokerage. If that doesn't work, take a look at what our experts have to say about it in the cover story. But let's not forget that I've also been nominated and won a number of awards. Just imagine how easy it would be for me to recruit if I could just reveal my identity. Talk about beating great talent away with a stick!
Congrats to Dan Kieres on losing a whopping 60 pounds! He celebrated the milestone with shirtless before-and-after photos on social media. I think a better idea is to celebrate with a cheeseburger and a milkshake.
Melanie Stone has a lot to be happy about this holiday season. She's getting married in less than a month, and now that Halloween has come and gone there are numerous radio stations that play Christmas music around the clock. A wedding and holiday music? What could be better?
Carrie Bey Little, her husband, and Sheena Baker are officially the No. 1 crew I want to be friends with. The threesome had the best time at the National Association of Realtors Expo and Conference in Boston. When they weren't at the conference, they were shopping at Sephora and enjoying mini makeovers. Not only were the two ladies hamming it up around Beantown, but it looked like the Sephora employees were getting a kick out of it, too.
Another holiday wedding! Lawrence Dunning recently got married in Tahiti, and his Main Street Real Estate BFF Mo Dadkhah was in attendance. The two were working at O'Hare airport before heading to the islands. I can't think of a better way to wait for a flight to Tahiti than to sneak in some last-minute working time.
Things are slowing down with Thanksgiving around the corner, but folks still have time to party! On Nov. 15, the Lincoln Park Builders held its Real Estate Forum at the Theater on the Lake. Guests like myself enjoyed a full hour of cocktails and apps before the forum, and then dinner and an open bar after the forum.
On the same night, the CAR Young Professionals Network and the Women's Council of Realtors, Chicago network held their 6th annual Casino Royal evening at Venue Six 10. I fully intended to go to this event, but you saw the part about cocktails and then an open bar with dinner at the other event, right? I'm too old to be hanging out with young professionals anyway.
Birthdays! On Nov. 19, Steven H. "Harvest" Baumann celebrates his big day, while Paul "Pumpkin" Lazarre gets a toast on Nov. 20 and Eric "Roast" Richards celebrates on Nov. 24. Noel "Noel" Christopher made it really easy with his name on his Nov. 26 shared birthday with the famous Jenny "America" Ames. Craig "Cranberries" Sparling deserves a birthday shout-out on Nov. 28, while Allison Ondrey-Malzone "Maize" does, too, on Nov. 29. Finally, Maria "Mayflower" Davies and Terrie "Wishbone" Whittaker celebrate Dec. 1 and 2 birthdays, respectively.