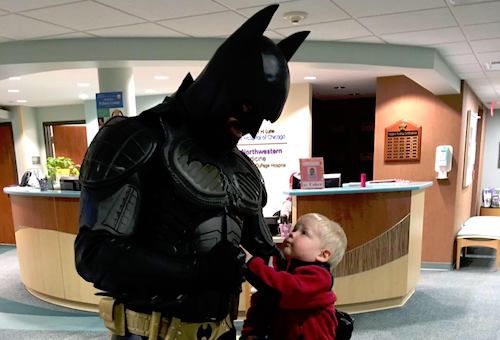 Longtime Chicagoland mortgage lender Tim Brigham founded the children's charity the Superhero Collective five years ago after his own child ended up in the hospital. Now he is embarking upon the charity's most ambitious project yet: renovating and donating a home to a local family.
Brigham announced in a Facebook video Wednesday morning that the home has been purchased, and he is now looking for help get the home ready before handing over the keys.
The home, located in Evergreen Park, will need a significant amount of work, so Brigham is asking for anyone with technical skills — contractors, painters, carpenters — to reach out if they are willing to volunteer their time and skills. He is also looking for corporate sponsorships to offset some of the building costs.
Brigham is also hoping to identify a date to host a Habitat for Humanity-like event where volunteers can come to work on the house.
"I need any help and attention so that collectively this will be something amazing. I don't want to go small with this," he says.
The Superhero Collective provides joy and comfort for children who have been hospitalized by having members visit them dressed as their favorite superheroes while they receive treatment.
Brigham is currently working with local hospitals to select the family which will be determined once the project is underway. He hopes to record its progress — the trials and the triumphs — for a future documentary in order to inspire others  to support their own community.
"We're only on the earth for so long," Brigham says. "In the end, no one will care about how many deals you close. But if you can change someone's life, that will last forever."
If interested in helping out, you can e-mail heroes@thesuperherocollective.com or call Brigham at (224) 622-4876.