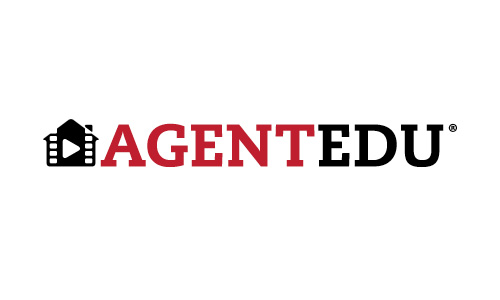 It can be difficult for many agents to take the leap from working alone to hiring an assistant to help. It is even more difficult to find someone who has previous experience in the real estate industry. Once an assistant is hired, it is extremely important that agents train them properly so that they become an essential part of their team. However, many agents do not have enough time to fully invest in their assistant as much as they would like.
AgentEDU, a division of Agent Publishing, can help train real estate assistants on meeting the unique demands of the industry. The Assistants track is a prime addition to AgentEDU, an online video training platform that has courses for real estate agents at every level. Its 10-minute video courses are designed to help those in the industry expand their knowledge, improve their client services and increase sales.
AgentEDU's Assistants track contains eight courses that were created to provide agents a training platform that educates assistants on everything from day-to-day responsibilities to learning about real estate regulations.
Assistants track courses:
An Introduction to the Real Estate Industry
The residential real estate business is an interesting mix of many moving parts. Learn how the real estate business works and what is expected of a real estate assistant.
A Real Estate Assistant's Day-to-Day Responsibilities
An assistant is often expected to help out with general tasks that can allow the agent more time to focus on their clients. This courses covers what an assistant's typical day could look like.
An Assistant's Role in Marketing Real Estate Listings
There are two main segments of real estate marketing for agents: marketing to build the agent's business and marketing each of the agent's individual listings. This course covers an assistant's role in marketing a real estate agent's marketing and lead generation activities.
An Assistant's Role in Marketing, Branding and Lead Generation
An assistant can be very useful in helping to reach the right customers. This course covers an assistant's role in marketing listings to help sell a home.
The Real Estate Assistant's Role in Time Management
Here, assistants will learn what they can do to assess and improve the time management processes in your office. This course gives tips on how to help agents become more organized, efficient and productive
A Real Estate Assistant's Role in Social Media
Social media allows an agent to express their personality, reinforce their brand, and engage current and future clients. AgentEDU covers how to use the most popular platforms to grow your agent's business.
How to Use Technology to Support Agent Success
Assistants will learn the variety of technology tools that real estate offices use; how agents use all the technology tools they need; and how to select the right tools to fit your office's needs.
Technology for Real Estate, Parts 1 & 2
To be a good assistant, you must be proficient in working your MLS. An assistant must also stay engaged with clients and contacts and be able to organize tasks through a CRM.