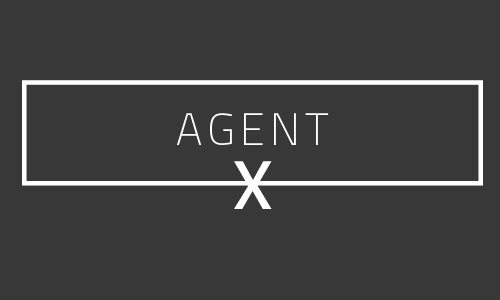 Welcome to the Agents' Choice Awards! Everyone loves cracking open this issue (or clicking around if you prefer to receive your news that way) to see who was awarded with distinguished honors such as Best Dressed and Rookie of the Year. Since you know I love to talk about myself, I will reveal that I've been a finalist in many of these categories, but I have yet to win. Always a bridesmaid, never a bride. But we all know who the best dressed agent really is, right? Me!
Usually I start my column off with the gossip that's fit to print, but I just had to take a moment to talk about the Agents' Choice Awards party, because I haven't had fun like that in a while. Held at Renelle on the River from Belgravia Group, the shindig was sponsored by Compass and Wells Fargo. There were snacks, trophies and more. And the drinks? Well, those are always tasty, especially when you get to the fourth or fifth one.
Okay, now time for the gossip. Nick Libert felt that the Chicago Marathon wasn't quite exciting enough, so he's currently training for the NYC marathon on Nov. 4. Lots of luck to you, Nick!
Jordan Pyle of KW Lincoln Park held an Alzheimer's Awareness Kick Off Party at MILA apartments on Oct. 11 in the Loop. His goal is to raise $30,000 for the Alzheimer's Association to get us all a little closer to "a world without Alzheimer's." I know who I've got on my shortlist for the Charitable Services Award next year.
Who's the dancing queen of real estate? It's none other than Jenny Ames of Coldwell Banker, who danced, jived and had the time of her life at the Dancing with the Stars event to benefit Giordano Dance Chicago on Oct. 4. You should've seen her cha cha! That was some fancy footwork, Jenny.
We already covered the Agents' Choice Awards party, so next on my list was the BHHS "Paint the Town Cabernet" open house blitz on October 13 and 14. Sad to see that the days of rosé and frosé are over for the season, but happy to see cabernet back on the menu.
Luckily, I pulled myself together for one of my favorite events of the year on Oct. 18 for the Real Estate to the Rescue Pawty at Merchandise Mart. The cocktail pawty was held in the beautiful Brizo & Delta showroom where I enjoyed many heavy appetizers, open bar, and hobnobbing with other animal lovers. All proceeds of the event went to homeless animals of Chicagoland.
Birthdays! Karen Peterson celebrates on Oct. 22, while Matt Garrison and Emily Sachs Wong share a birthday on Oct. 23. Jon Goldman and Amy Duong Kim celebrate on Oct. 24, while Stefanie Neuman Lavelle and Cathy Stabb both party down on Oct. 28. Steven Maher and Monique Pierron-Strong narrowly missed a spooky birthday on Oct. 30, while Michael Thanasouras celebrates on Nov. 4.