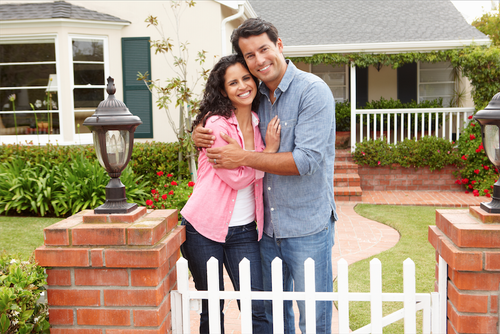 By Mainstreet Organization of Realtors
With reasonably priced homes in Chicagoland continuing to fly off the market, finding a move-in-ready home packed with amenities may not be plausible for homebuyers who aren't willing to come in, at or above asking price. This can pose a challenge for the renovation-adverse millennial househunter, who is typically searching for a turn-key home. If you have millennial clients who are set on buying a home in a specific neighborhood or school district, it may be time to encourage them to renovate.
What millennials want
According to the National Association of Realtors, millennials make up the largest generational cohort of homebuyers today, at 36 percent. This group is much different than its predecessors in terms of what they value most in a home. While baby boomers are more apt to find contractors to take on large renovation projects, millennials are looking for updated homes that require little to no renovation.
"Millennial homebuyers are not like baby boomers," said Linda Dressler, a Realtor from RE/MAX Suburban. "They want updated homes now, and they are not willing to fix it."
Touring a home that needs significant updates can be a shock for millennials who may not be familiar with the current housing landscape, according to Naja Morris, a broker from @properties. Many of her clients expect homes to have the stainless steel appliances and updated fixtures they might see on HGTV. However, Morris said most renovations become outdated every seven years and begin to lose their full renovation appeal to prospective buyers.
How to talk your clients through renovation
As a Realtor, it's important to educate your clients on what types of homes are realistic at their price point. If a house hunter is unhappy with certain elements common to the homes in their budget, it's time to discuss renovations.
According to Dressler, house hunters who are looking to move into a certain area or have other non-negotiables in their search need to think about every home with an eye to renovation. For example, one of Dressler's clients was searching for a home with a separate space for her parents to live. She encouraged her client to rethink the layout of every space they toured. What walls could be removed to make the space more comfortable? Could the basement be transformed into a separate apartment? Dressler worked closely with her client until they found the perfect home in the right neighborhood, a feat that wouldn't have been possible without renovations.
Many first-time homebuyers have no idea what to expect when beginning a renovation process. For that reason, encouraging them to connect with a trusted contractor will put them at ease about timeline and potential cost. Realtors should also remind house hunters about the value renovations will bring to their home should they eventually decide to resell.
"A common misconception about renovating a home is that updates will bring the home above market value," Morris said. "In reality, it is much more common for renovations to bring the home up to market value."
However, that doesn't mean house hunters who are willing to renovate don't save money in the long-run. According to Morris, it's possible to pay below market value for a home factoring in the combined costs of closing and renovations. House hunters willing to put in the time to renovate can see the payoff long after they close on their home.
It's only natural for first-time homebuyers to be apprehensive about renovations. But, if a house hunter's vision can be made a reality within their budget, there's no reason to let renovations prevent them from moving into their dream home.
Mainstreet Organization of Realtors (MORe) is dedicated to anticipating and serving the needs of more than 17,000 Realtors, affiliates and licensed appraisers in South, West and Northwest Suburban Chicagoland. MORe is the largest local Realtor member organization in Illinois and the sixth-largest in the nation. To learn what a Realtor can do for you, visit www.succeedwithmore.com.