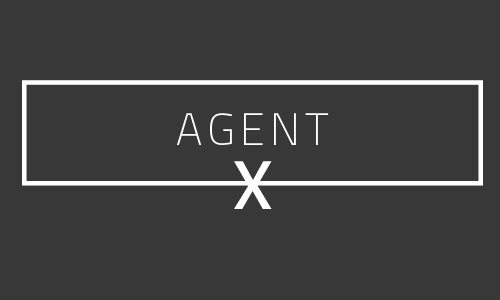 Everyone thinks they can be a real estate agent, but it's not as easy as it looks. A lot of people also think that they can be writers, and I'm living proof that this one is actually true. Someone asked me to write this column many years ago, and I pretty much nailed it on my first try. And I keep knocking it out of the park issue after issue. Even when my writing could use a little bit of help, my gossiping is top notch.
Speaking of hilarious, I heard that Sam Powell was spotted taking in a show at The Comedy Bar. When I first received this piece of news I thought I was being informed that Mr. Powell was performing comedy at a bar, but after I put on my glasses and read it again, I wasn't quite as excited.
Dan Pogofsky and Amir Syed (who's now with Guaranteed Rate!) were working on their golf game recently at the Diversey Range & Mini Golf. It's up to you to decide if they were hanging out at the driving range, or knocking in some hole-in-ones while playing mini golf.
Nick Libert enjoyed listening to a DJ at Pride. My guess is that there was also some dancing involved, because I'm not sure how one could attend Pride and listen to a DJ and not let the music wash over them and feel those feet start stomping, which can easily turn into the running man or the Roger Rabbit. Those moves are still hip, right?
Not only do I see Leigh Marcus' name on every sign in the city, but now he's giving out ice cream to support Audubon School, Children's Creative Center and Twinkling Stars Preschool. Ice cream socials combine two of my favorite things: ice cream and being social.
On June 21, the first day of summer, Keller Williams hosted the List to Live, Live to List event, where it assembled a panel of top agents to discuss their best strategies for showcasing amenities of the homes they're selling. This was a pretty great presentation, even though I obviously knew all of it already and could've hosted the thing all by myself.
Also that day, the Women's Council of Realtors Chicago West Suburban network hosted "This Is How We Roll" at Tivoli Lanes. The bowling event brought members together to network and knock down some pins. Fun fact, a "turkey" is the term for bowling three strikes in a row. Sadly, I don't think I'll ever use that term to describe one of my games.
Summer ice cream birthday fun! Rich "Rocky Road" Rogala starts it off on July 3, while Frank "Fudge Brownie" Montro and Terry "Tutti Frutti" Anderson share a birthday with America on July 4. Tracy "Tiger Tail" Flanagan parties on July 5, while Sherri "Sherbet" Southall has her cake on July 7. Heather "Honeycomb" Gustafson celebrates on July 8, while Kenneth "Key Lime" Dooley and Julie "Jalapeno" Busby share a July 11 b-day. Janet "Jik Jak" Belieff gets down on July 12, while Ilyce "Irish Coffee" Glink and Jim "Lemon Custard" LaHa share a July 13 b-day. Then there's Debora "Dulce De Leche" McKay and Matt "Mint Chocolate Chip" Farrell on July 14, and Grace "Ginger" Sergio on July 15.