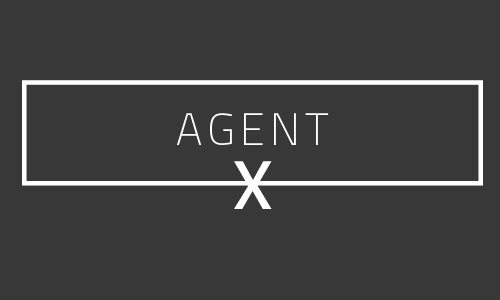 The 50th anniversary of the Fair Housing Act is a good time to think about one of the most important historical moments in real estate, and our cover story — which features interviews with some of the industry's most prominent leaders — does just that. Over here in Agent X land, we're popping champs and twirling noisemakers while we appreciate the progress that the world has made.
Now that I covered some slightly serious stuff, let's get into what you came here for! Stephen Hnatow received a mini Tesla for his son just for referring someone else to buy a Tesla! Dear readers, go out and buy a Tesla right now and tell them I sent you. If I get a free car from all of these referrals, I'll take you for a spin.
Don Joseph, AKA Donnie Delicious, was spotted in a marble bathtub with a bottle of champagne in his hand during the Who's Who shoot. Good ol' double d-delicious knows how to handle a photo shoot!
Josh Weinberg managed to get a selfie with The Edge from U2 when the band was in town for their United Center shows. In other news, The Edge has filed a restraining order against a Realtor in Chicago. Not quite sure if the two events are related or not.
Lauren Mitrick Wood and Charlie Wood are traveling to Milan. Please be sure to have an extra bowl of pasta and two extra glasses of chianti for your old pal Agent X while you're there. Souvenirs from your travels are also welcome.
Two fun events took place on May 31, which normally would mean I'd have to tear myself in half so I could attend both. However, I had one too many cocktails on May 30, so I decided not to get out of bed at all the next day. The first thing I missed was the Bronzeville Parade of Homes, where homebuyers were invited to take a special tour of a selection of affordable homes in the Bronzeville area. This event has received support from the Southside Builders Association, and that's how you know it's legit.
That same day I also missed the Ronsley preview at 676 N. Kingsbury Street. According to the invite, the location was once the home of Chicago's premier botanical shop is now *the* place to live. Check it out!
Time for not-quite-summer birthday shout-outs! Matt Wasik celebrates his big day on June 4, while Thad Wong and Michael Pierson share a June 5 birthday. Amanda McMillan Dollinger, who I assume has some familiar relation to "he of the floppy hair" Matt Dollinger, celebrates on June 6. Rebecca Thomson opens her gifts on June 7, and Natasha Motev will have some cake on June 8. Joe Zimmerman and Jody Kelly share a June 11 b-day, while Dave Hanna and Mabel Guzman are birthday twinsies on June 17.