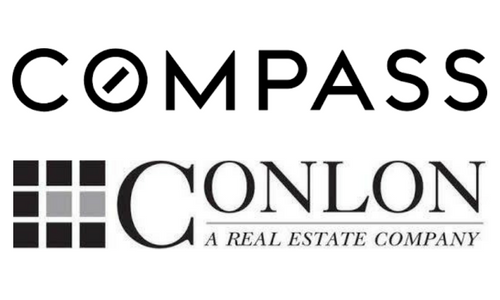 After joining the Chicago real estate market last fall and quickly attracting one of the city's top-producing teams, Compass has now made its first major acquisition: Conlon Real Estate. The purchase was announced today in a press release.
"In joining Compass we see an opportunity to arm our agents with world-class technology, marketing, and support they need to serve their clients through one of life's most significant transactions," said Sean Conlon, chairman and founder of the boutique luxury brokerage.
According to the company, Compass now has more than 300 agents in Chicago, who accounted for $600 million in total sales volume in 2017. Compass founder and CEO Robert Reffkin has said that he aims to grow the company to a 20 percent market share in the 20 biggest U.S. markets by 2020. (Read this week's issue of Chicago Agent magazine featuring Reffkin on the cover.)
The company has raised nearly $775 million from investors and was recently valued at $2.2 billion.
"As we began to look at ways to grow our footprint in the Chicagoland area, it became clear that the expertise and community ties Conlon agents have in the market, paired with their dedication to supporting their clients through the entire real estate experience  makes Conlon a great addition to Compass," said Reffkin, founder and CEO of Compass. "We're thrilled to welcome Conlon to our growing Compass family in Chicago and nationwide."