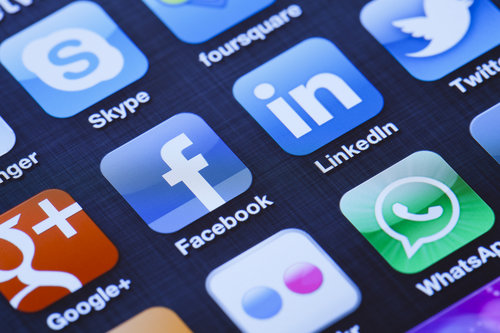 Realtors are facing a major issue regarding compliance with the Realtor Code of Ethics and the Illinois Real Estate License Act.
I recently spent some time looking at Realtor posts on my social media feeds. What I found in a short amount of time were a large number of posts that may not be compliant with Illinois Real Estate License Act and the Realtor Code of Ethics. In fact, I found 110 posts from Realtors that may not be in compliance and, if reported to an Ethics Citation Committee, could have resulted in fines totaling $27,500.
I ask that you all review the information below and renew your efforts to abide by the Code and License Law, and remind others in your office about these requirements.
Here is some additional information from the Illinois Realtors' website:
Realtors must properly identify their real estate business on Facebook, Twitter and other social media, according to the Illinois REALTORS® Professional Standards Toolkit Video, "Article 12 Compliance," featuring President Matt Difanis.
"Realtors must — in a readily apparent manner, not in the fine print — identify the full name of their firm, in all advertising, all marketing, in any medium," says Difanis, speaking about Article 12 Compliance. "Some of the most frequent violations occur in social media context."
Facebook tends to give users plenty of room to include the full name of the business, while Twitter can present challenges because of the 140-character limit per tweet. While the National Association of Realtors (NAR) has amended Article 12-5 to allow members to link to required information, Difanis says Illinois License Law has not changed, so those who use such a link for tweets may still be technically violating the law.
Thank you for taking the time to read this and for helping us clean up our social media marketing to comply with Illinois Real Estate License Act and the Realtor Code of Ethics.
Social media guidelines for Realtors
The Code of Ethics requires that your full company name be contained in any advertising. According to the Code of Ethics, this information may be one click away. However, the Real Estate License Act does not contain this one-click provision. In order to be compliant with the Act, your full company name must be immediately obvious to the public.

If you are part of a franchise company such as RE/MAX, Coldwell Banker, etc., you must display the full name of the brokerage, not just the franchise's name.
Generic pages such as Local Housing Market News must contain your full brokerage name.
Social media posts that contain a team name must also contain the complete brokerage name. It must not appear that the team is a brokerage.
Your Facebook Business page must clearly show your brokerage affiliation on all devices. Many have no mention at all of the brokerage name. Another common problem is the company logo is in the cover photo off to the side. When viewed on a mobile device the logo is not visible.  The best way to assure compliance is to add the full brokerage name to the page name. For example, change "John Doe Realtor" to "John Doe Realtor at Full Company Name."

The Code and License Law applies to all Realtors no matter where they do business, such as Twitter, Snapchat and Instagram.

Many posts from services such as Hootsuite, Homesnap and Ripl have no brokerage information at all. If they do, they only contain the franchise name. Even if using a service or virtual assistant to post, you are responsible for making sure the post is compliant.
---
Ian Robinson is the president of the board for the North Shore-Barrington Association of Realtors and the managing broker for Baird & Warner's Glenbrook office.