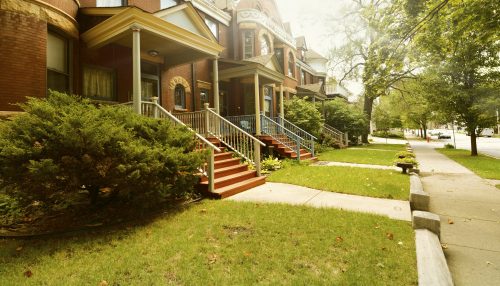 Cook County, Illinois, had the biggest population decrease in the country last year, according to data from the U.S. Census Bureau.
The county's population declined by 20,093, from about 5.23 million in 2016 to about 5.211 million in 2017 — a decrease of 0.4 percent.
Despite the recent decline, Cook County remains the second-most populous county in the country, behind only Los Angeles County, which had a 2017 population of about 10.16 million — increasing by 12,949 from 2016 (0.1 percent).
The Chicago-Naperville-Elgin area ranked as the No. 3 most populous metropolitan area in the country, with a population of about 9.53 million in 2017. The Chicago area ranked behind the metropolitan areas of New York City (No. 1) and Los Angeles (N0. 2). The 2017 rankings for the top 10 most populated metropolitan areas remain the same as the 2016 rankings.
| | | | | |
| --- | --- | --- | --- | --- |
| 2017 Rank | Metropolitan Area | 2017 Population | 2016 Population | Numeric Change |
| 1 | Dallas-Fort Worth-Arlington, TX | 7,399,662 | 7,253,424 | 146,238 |
| 2 | Houston-The Woodlands-Sugar Land, TX | 6,892,427 | 6,798,010 | 94,417 |
| 3 | Atlanta-Sandy Springs-Roswell, GA | 5,884,736 | 5,795,723 | 89,013 |
| 4 | Phoenix-Mesa-Scottsdale, AZ | 4,737,270 | 4,648,498 | 88,772 |
| 5 | Washington-Arlington-Alexandria, DC-VA-MD-WV | 6,216,589 | 6,150,681 | 65,908 |
| 6 | Seattle-Tacoma-Bellevue, WA | 3,867,046 | 3,802,660 | 64,386 |
| 7 | Riverside-San Bernardino-Ontario, CA | 4,580,670 | 4,523,653 | 57,017 |
| 8 | Orlando-Kissimmee-Sanford, FL | 2,509,831 | 2,453,333 | 56,498 |
| 9 | Austin-Round Rock, TX | 2,115,827 | 2,060,558 | 55,269 |
| 10 | Tampa-St. Petersburg-Clearwater, FL | 3,091,399 | 3,036,525 | 54,874 |