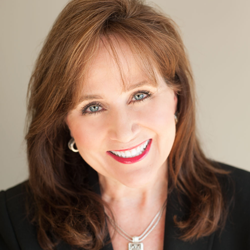 What was your first job in the realty industry? Realtor.
Where did you grow up? Blue Island.
Growing up, what did you want to be? Teacher.
What do you do to relax when you're stressed? Yoga, walking local trails.
If you could have lunch with a well-known figure (living or not), who would it be and why? Oprah. She has had a positive influence on me for as long as I remember. I would like to personally thank her for all her advice and mentoring, and for the positive examples she has set for the world for people of all walks of life, lifestyles and abilities. She's crazy funny, too, and I love to laugh more than anything.
Where is your favorite place to hang out? I can never get enough of Chicago's lakefront.
What do you love most about the industry? Meeting new people and helping them in the quest to find the perfect place to call home. The delight in buyers' eyes when they find "the one" never gets old to me. Getting the sellers the right price is more than a job; it's a mission for me. In the end, it's about making people happy, and who doesn't like a job with these requirements?
How do you distinguish yourself from the crowd of agents? Putting the "person" in personal service. I'm always available, no matter the day or time, and am never too busy to respond to texts, emails or calls.
What is the most difficult aspect of your job? Paperwork! I don't like it one bit. I'd rather be in the field selling! Other than this, parking in the city!
Where do you go to network and meet new clients? Parties, social events, neighborhood functions.
What has been your greatest accomplishment? Becoming a successful Realtor when the market was tanking. I started in 2008 when most people were getting out. Not having a market to compare to prepared me for the distressed market and the new real estate landscape.
What was the last good movie you saw or book you read? "The Zookeeper's Wife."
What is your favorite restaurant? That's a hard one! Currently, Hampton Social, where they have the freshest seafood I've had in Chicago in a long time.
Architecturally speaking, what is your favorite building in Chicago? 333 Wacker, I have admired this building from as long as I can remember, from riding the train into the city to boating the river, the different angles give a new perspective and the ever-changing cityscape makes the reflection in the building different all the time.
What kind of car do you drive? Acura 2017 TLX.
Smartphone or paper? Smartphone.
What is your favorite city after Chicago? Paris.
In 10 words or less, what is your advice for someone new to the industry? Be authentic. People can spot a fraud, and trust is everything.
What's your favorite real estate iPhone/Android app? Ripl & Camcard.
Who are your favorite people to follow on Twitter? Any and all things real estate related.