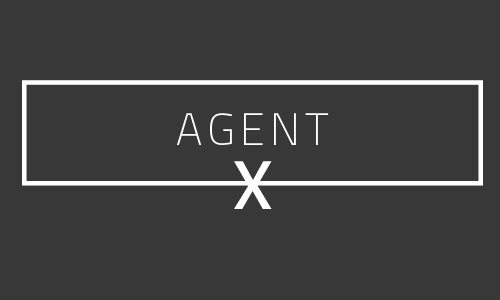 It's time for another mortgage issue! Unless you are new here, you have a pretty good idea what this issue is about. And if you are new here, welcome. If you're looking for gossip, you've come to the right place. But if you're looking for serious information on interest rates, taxes or the general market, you're on the wrong page. Flip over to the cover story, then come back and read my award-winning column to find out what's really going on in the industry. That's right, award-winning. Don't ask me which award. Just take my word for it.
Phil Byers and Josh Weinberg traveled to NYC together to see Phish at Madison Square Garden. I hadn't pegged those two for Phish fans, but I guess some things make sense now. Interesting companion for Josh. Perhaps Tommy has been replaced in the BFF department? I'll do some digging and keep you informed as to what I discover.
The Sean Conlon tracker is back in action: It looks like he was spotted recently in South Korea standing next to a giant teddy bear. Before that, he spent New Year's Eve in Thailand. Word is the teddy bear didn't end up traveling with Sean, and remains in South Korea.
Jim La Ha of Jameson Sotheby's International Realty was spotted at a DePaul basketball game at Wintrust Arena. Not sure if Jimmy is a Blue Demons fan or if he was there to watch Georgetown, which would be better for him since the Hoyas won 90–81.
Speaking of Jameson Sotheby's, Jennifer Mills Klatt and her team are making a big change this new year by setting up shop with Jameson. Another big move in the new year: All seven members of Chicago's Property Shop joined Fulton Grace Realty. Best of luck to everyone!
I didn't realize that Lewis Jones of Coldwell Banker was a full-fledged thespian! He just started a two-week run playing Felix in a production of "The Odd Couple" at the Big Noise Theatre in Des Plaines. I always pictured Lewis as more of an Oscar, but I guess that's what they call the magic of theater.
Even though most of us would prefer to hide under a blanket for the next month to avoid becoming a popsicle, the parties must go on. As you know, I'm hanging out on my private island for the next couple of months, so I've sent my spies out to tell me what I've missed. January 5 was Industry Night at Landmark West Loop. Let's just say there was a lot of alcohol imbibed in an effort to stay warm.
On Jan. 11, the Chicago Association of Realtors held its 2018 Market Outlook at the InterContinental Chicago on Michigan Avenue. Joseph Kirchner, senior economist at Realtor.com, led an expert panel that provided insight into what to expect in the residential and commercial real estate markets this year. My helpers brought the CA predictions issue to compare, and I'm pleased to report that our predictions match theirs.
How about some cold weather birthday shout-outs to keep the birthday folks warm? George Schultz celebrates on Jan. 15, while Donna Griffin will warm up with cocktails on her Jan. 16 b-day. Monique Washington shares a shivery birthday with Kim Alessi and Kevin Van Eck on Jan. 20. Michael Golden enjoys his big day on Jan. 21, while Mike Opyd does the same on Jan. 24. Jon Millikin and Kevin Thornton will both get older and wiser on their shared Jan. 26 birthday.