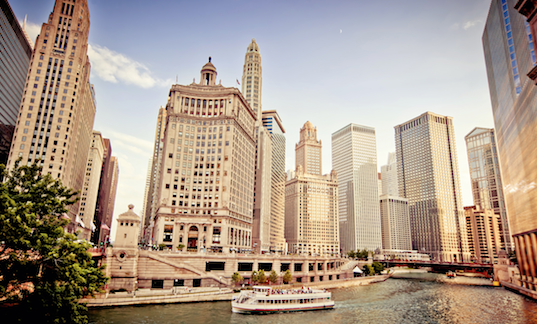 Chicago has the fifth most-valuable housing market in the country at $821.3 billion, according to a new report from Zillow and Bloomberg. Its value grew 5.8 percent from 2016.
The only markets more valuable than Chicago are Los Angeles at $2.7 trillion, New York at $2.6 trillion, Washington, D.C. at $996.7 billion, and Miami at $864.2 billion. The country's total housing market in 2017 is worth $31.8 trillion, an increase of 6.5 percent, or $1.95 trillion, last year and the fastest growth since 2013, according to Bloomberg.
"Strong demand from buyers and the ongoing inventory shortage keep pushing values higher, especially in some of the nation's booming coastal markets," said Zillow senior economist Aaron Terrazas.
Meanwhile, the country's top 10 most valuable markets are worth $11.3 trillion — 36 percent of the country's total housing market. Columbus, Ohio, had the most growth, increasing 15.1 percent from last year to $152.3 billion this year.
Zillow noted that the U.S. market's value is 1.5 times more than the U.S. gross domestic product and nearly three times as much as China's.