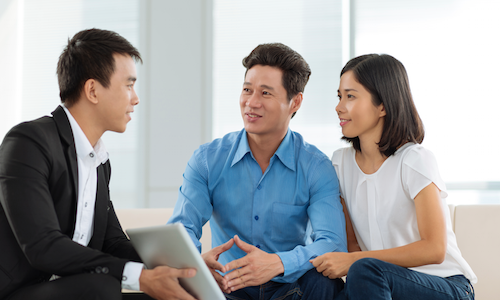 The average U.S. homebuyer in the third quarter made a down payment that was higher than any other quarter since the first quarter of 2000, according to a new report.
In Boston, the average homebuyer made a down payment of 9 percent of the home's final price, which averages out to $22,400, according to the ATTOM Data Solutions Q3 2017 U.S. Residential Property Loan Origination Report. The median loan amount in Chicago in the third quarter was $216,600 and the median sales price was $248,000.
Last quarter, the national average down payment was 7.6 percent of a home's median sales price, for an average of $20,000. That number is up 7.1 percent from $18,161 in the second quarter, according to the report.
"Buying a home has become a full-contact sport in many markets across the country, and buyers with the beefiest down payments — not to mention all-cash buyers — are often able to muscle out those with scrawnier savings," said Daren Blomquist, senior vice president with ATTOM Data Solutions. "Despite the increasingly competitive nature of homebuying, the number of residential property purchase loans nationwide increased to a 10-year high in the third quarter."