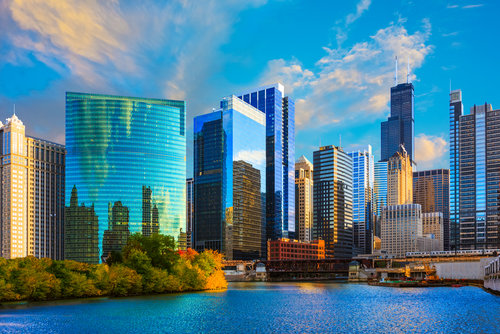 In a recent study from Resonance Consultancy, Chicago was named the 10th-best city in the world and third-best city in the U.S. based on its impressive architecture, vibrant cultural scene and countless opportunities for urban exploration.
BestCities.org assessed the "wow" factors of global cities with at least 1 million residents and how they compare to one another. It also surveyed millennials between the ages of 20 and 36 about what they consider to be the most important qualities when choosing a city to live in or visit.
"Visitors and citizens are increasingly influencing the identity and perception of cities through the millions of evaluations and experiences they share," said Chris Fair, president of Resonance Consultancy. "This helps cities understand their strengths and weaknesses through the lens of people who matter most: their residents and visitors."
More than 1,500 millennials were surveyed, and their responses were grouped into six main factors that characterize a city's appeal — place (environment, neighborhood safety), product (attractions, quality of infrastructure, number of universities and airports), programming (arts, entertainment, culinary scene), people (immigration rate, diversity), prosperity (employment rates, GDP per capita) and promotion (advertisements, social media presence, TripAdvisor reviews).
Ranking high in infrastructure and architecture, Chicago's acclaimed skyscrapers and intricately-designed museums scored major points on the list. Not only do city-goers enjoy the urban landscape, but they also appreciate the fact that they can explore the buildings themselves, like the Willis Tower and the John Hancock Building. Visitors and residents also lauded the city's vast public transportation options, lively music scene and bar-none restaurant industry, which is ranked 18th in the world, according to BestCities.org.