Editor's note: Finding common ground
by Blake Boldt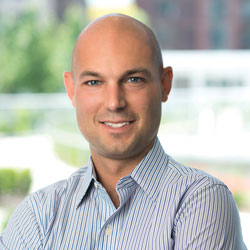 As a real estate agent, you need to gain the trust not only of your buyers and sellers, but also of your fellow agents. Real estate requires people with different backgrounds, personalities and levels of experience to work together. Buyer's agents and seller's agents in particular need to collaborate to ensure a smooth, seamless transaction for their clients.
As you'll see in this issue's survey, the No. 1 complaint among agents is the other agent in the transaction. The agents featured in our cover story have all experienced their share of challenging transactions, and they demonstrate how building excellent working relationships has led to an increase in referrals and higher sales. Just as importantly, being on good terms with other agents allows them to learn from each other, explore new ideas and offer better services for their clients. Read our cover story to find out what it takes to make that happen!
We'd like to hear about your experiences working with other agents. Let us know what you think is the most important part of agent relationships by sending an email to blake@agentpublishing.com.