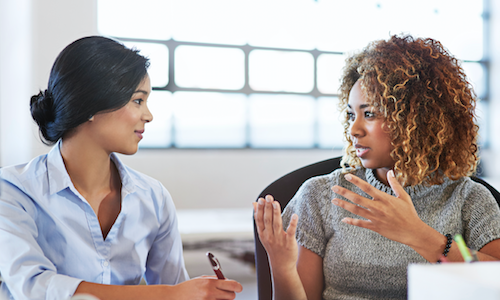 There's one way for an agent to ensure that they don't have to work with another agent during a transaction: they can represent both sides of the transaction. Dual agency, as this method is called, can allow an agent to work alone in a transaction, and essentially get two commissions. But it also has its downsides and detractors.
Consider that dual agency is banned in eight states (though not Illinois), but every state does allow for some type of double representation. The main argument against dual agency is that it is difficult to represent both buyer and seller equally, which complicates an agent's legal obligation to their original client. Some agents share this line of thinking.
"You have to represent the best interest of both parties, which, in my opinion is difficult to do," says Heather Hillebrand, broker with Dream Town Realty. "I take pride in knowing a lot about my clients — their intentions, their goals, their financial situation. I would personally find it challenging to represent those in two opposing parties."
In an industry so reliant on referrals and reviews, the savings might not be worth the trade-off in giving 100 percent of your effort to one client or the other, says J Maggio, broker with CONLON/Christie's International Realty.
"It sounds great, but now I have to be impartial," he says. "I say, 'I can't give you 100 percent of my effort. I can't give you a read on what I think the other person is thinking because I know.'"
Proponents of dual agency say it can save money and hassle for some clients. Sellers in particular may be representing themselves and would prefer an agent perform ministerial acts, where the agent helps with the technical side of the deal but doesn't consult or offer judgment. Other sellers know the buyer, don't want to list their property, or personally know they agent they want to work with.
"The key to a successful dual agent transaction is for both sides to trust you," says Julie Sutton, an agent with Coldwell Banker, who performs one dual-agent transaction per quarter. "It's easy when you've already had a relationship with the buyer and you already represent the seller. In that scenario, you already have their trust."
Sutton says dual agency can be more common in exclusive submarkets, where there's more familiarity among the main principals and where buyers do their homework before making such a decision. Having a reputation as a knowledgeable and fair agent doesn't hurt, either.
"At the end of the day, both sides just want a deal that was fair," she says. "As long as the comps are there and both sides feel like the price is fair and justified, that's all they care about in the end."