Chicago ranked 7th on best cities for singles list
by Kelly McCabe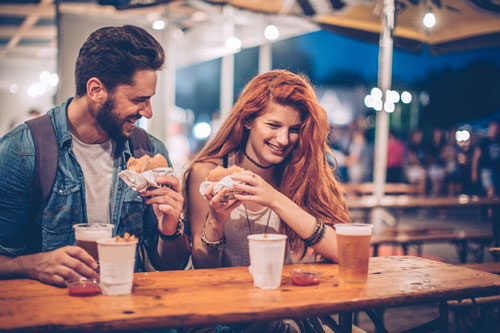 Much ado has been made about the increasing share of unmarried Americans, which numbered more than 110.5 million — about 45 percent of adults 18 and older in the United States last year, according to the U.S. Census Bureau.
So where are the singles settling? A recent WalletHub study, Best & Worst Cities for Singles, ranked Chicago at No. 7 for singles. The city had an overall score of 63.10, an economics rank of 168, a fun and recreation rank of 7, and a dating opportunities rank of 21.
The dating pool in Chicago is deep. According to last year's Census data, 63 percent of Chicago's 2.7 million residents are single, in theory making it easier to find a date to visit the city's innumerable cultural institutions, recreational locations and top-rated restaurants.
"Research consistently shows that people tend to be attracted to similar others, so it makes sense to choose a city that reflects your own values and interests," Theresa E. DiDonato, Loyola University Maryland professor, said in a study. "Likewise, some cities are noted for having a relatively larger percentage of single people. Odds of meeting a match are greater in areas more highly populated by single people."
For the WalletHub study, 180 U.S. cities were measured on 32 indicators of dating-friendliness, including percentage of singles, singles gender balance, online dating opportunities, nightlife options per capita, restaurant meal costs and rental rates for one-bedroom apartments.
According to WalletHub, the top 10 U.S. cities for singles, and their overall score, are:
San Francisco: 67.63
Atlanta: 67.55
Los Angeles: 67.11
Denver: 65.55
San Diego: 65.04
Seattle: 64.00
Chicago: 63.10
Portland, Oregon: 62.82
Minneapolis: 62.54
Portland, Maine: 61.67