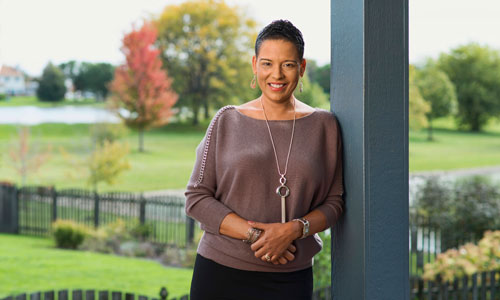 The ideological divide between the two major political parties in the United States seems wider than ever. Increasingly bitter election cycles now begin many months or even years ahead of the actual election. Politicians stay on the campaign trail as they try to stake out positions that can appeal to their base supporters and attract independent voters, often alienating voters on the opposing side of hot-button issues. Agents who get too caught up in political debates may also miss out on opportunities to help their clients and risk losing sight of their business goals.
"I think it's important for people to just to be themselves in their professional relationships, just as they are in their personal relationships," says Carmen Rodriguez, a broker specializing in residential sales at Coldwell Banker in Edgebrook. "But there's a question as to purpose and intent. If my intention is to sell you a bungalow, then I don't need to rant and rave about local politics or national politics or global politics in order to sell you that bungalow."
Britta Rivera, an agent with Baird & Warner, often avoided talking about politics online until President Donald Trump's 2016 election. Since then, she has been very active on social media and does not hesitate to voice her opinions on Facebook, though she does so through only through her private account.
"It depends on the agent's length of time in their career," Rivera says. "If you're a newer agent and you're posting your political views on social media, you may turn off some people, but your business is so small that you may not want to turn off anybody at that point. If you've been in the business for a longer time and you have a core base of people that you work with, I think you have more leeway at that point."