Fannie Mae joins Freddie Mac in allowing appraisal-free purchase mortgages
by Rincey Abraham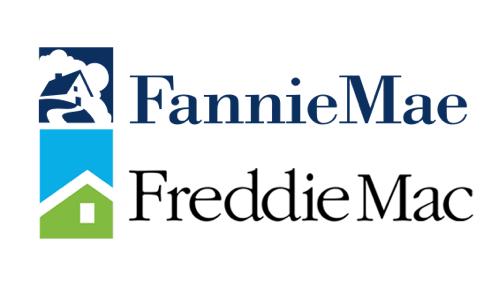 Fannie Mae has followed Freddie Mac's lead in providing an appraisal-free mortgage program, which is available immediately.
The program is only available to a specific group of approved mortgages. This will allow lenders to offer better efficiency and cost savings for both lenders and borrowers, but buyers still have the option of having an appraisal done. Specifically, property inspection waivers (PIW) will be allowed on mortgages with low loan-to-value ratios. It also requires that it be on a single-family residence, one-unit dwelling and the borrower's primary residence.
According to the Fannie Mae website, "the majority of transactions will not receive a PIW offer, which means they will require an appraisal by a qualified appraiser to establish market value." Some of the ineligible transactions currently including properties located in disaster-impacted areas, construction and construction-to-permanent loans, cooperative units and manufactured homes.
This isn't Fannie Mae's first foray into appraisal-free mortgages, as the company began offering appraisal-free mortgages on some of its refinances through the Day 1 Certainty program in 2016.
Freddie Mac's recently announced program allows people buying homes or refinancing existing mortgages an alternative to traditional appraisals. The automated collateral evaluation (ACE) utilizes proprietary models that analyze data from multiple listing services, public records and historical home values.
"By leveraging big data and advanced analytics, as well as 40-plus years of historical data, we're cutting costs and speeding up the closing process for borrowers," said David Lowman, executive vice president of Freddie Mac's Single-Family Business. "At the same time, we're providing immediate collateral representation and warranty relief to lenders. This is just one example of how we are reimagining the mortgage process to create a better experience for consumers and lenders."
Freddie Mac estimates that this program could save borrowers around $500 in fees and reduce closing time by as much as 10 days. According to the National Association of Realtors July 2017 Realtors Confidence Index Survey, issues related to appraisals were one of the most common causes of contract settlement delays from May to July. Additionally, getting an acceptable appraisal valuation was one of the most common buyer contingencies reported.
In May, NAR reported that Realtors were citing a number of problems around the appraisal process including a shortage of qualified appraisers and out-of-town appraisers unaware of local market conditions making unqualified valuations.