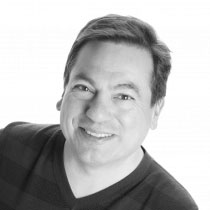 What was your first job in the realty industry? Broker at BBC Realty in the early 90s in colorful Wicker Park
Where did you grow up? Chicago – DePaul
Growing up, what did you want to be? After seeing DePaul grow year by year, definitely an architect or rehabber
What do you do to relax when you're stressed? Getting to the pool three days a week is a must.
If you could have lunch with a well-known figure (living or not), who would it be and why? Richard Branson or Elon Musk to chat about entrepreneurial spirit and creative energy
Where is your favorite place to hang out? Gather in Lincoln Square
What do you love most about the industry? Real estate is like a prism. We all see different hues and shapes. Turn the prism and you'll see something new.
How do you distinguish yourself from the crowd of agents? My focus is residential redevelopment and finding that next buildable site. I know the market, what is selling and where.
What is the most difficult aspect of your job? Time is the challenge. We can be at the right place at the right time, or be late and lose out.
Where do you go to network and meet new clients? Company events are nice and informative, but it's the everyday interactions that matter to me. "You have to circulate to percolate."
What has been your greatest accomplishment? Meeting a well-established builder and finding them a suitable site to build condos.
What is your favorite restaurant? Avec!
Architecturally speaking, what is your favorite building in Chicago? Soldier Field. It's a UFO inside a stadium. How did that happen?
What kind of car do you drive? A Honda, but can't wait to buy a Tesla
Smartphone or paper? Paper
What is your favorite city after Chicago? NYC, for the buzz
In 10 words or less, what is your advice for someone new to the industry? Get in it to win it, the rest will follow!
What's your favorite real estate iPhone/Android app? Google Maps