Chicago foreclosure levels still above pre-recession average as nationwide levels drop
by Rincey Abraham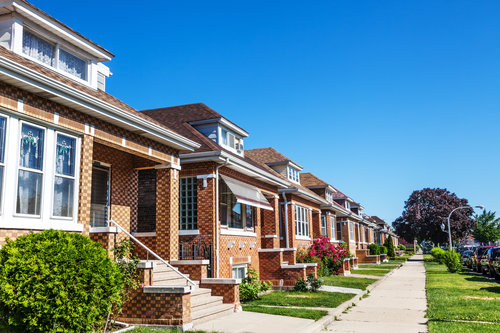 Chicago foreclosure levels are still above pre-recession averages while nationwide foreclosure activity falls below pre-recession levels, according to a new report from ATTOM Data Solutions.
The Chicago-Naperville-Elgin MSA reported 14,396 properties with foreclosure filings, which is up 9.2 percent from the pre-recession average of 13,181 filings. It is down 68 percent from its peak of 44,961 filings in the fourth quarter of 2009.
Foreclosure filings, which include default notices, scheduled auctions and bank repossessions, were down nationwide 11 percent from the previous quarter and 19 percent from the first quarter of 2016 to 234,508 U.S. properties. This is the lowest level reported since 2006. Additionally, this is 16 percent below the pre-recession average of 278,912 properties with foreclosure filings each quarter between the first quarter of 2006 and the third quarter of 2007.
In March, 36,370 U.S. properties started the foreclosure process in March, which is up 6 percent from February 2017 but down 24 percent from March 2016. This is the 21st consecutive month of foreclosure starts being down on a year-over-year basis.
"U.S. foreclosure activity on a quarterly basis first dipped below pre-recession averages in the fourth quarter of last year, and this report shows that trend continuing for the second consecutive quarter," said Daren Blomquist, senior vice president with ATTOM Data Solutions. "The number of local markets dropping below pre-recession levels continues to grow, up from 78 a year ago to 102 in this report."
Chicago is not the only area with foreclosures above pre-recession averages. Out of the 216 markets analyzed, 53 percent showed foreclosure levels above pre-recession averages. This includes New York City, Philadelphia, Boston, Washington, D.C. and Providence.