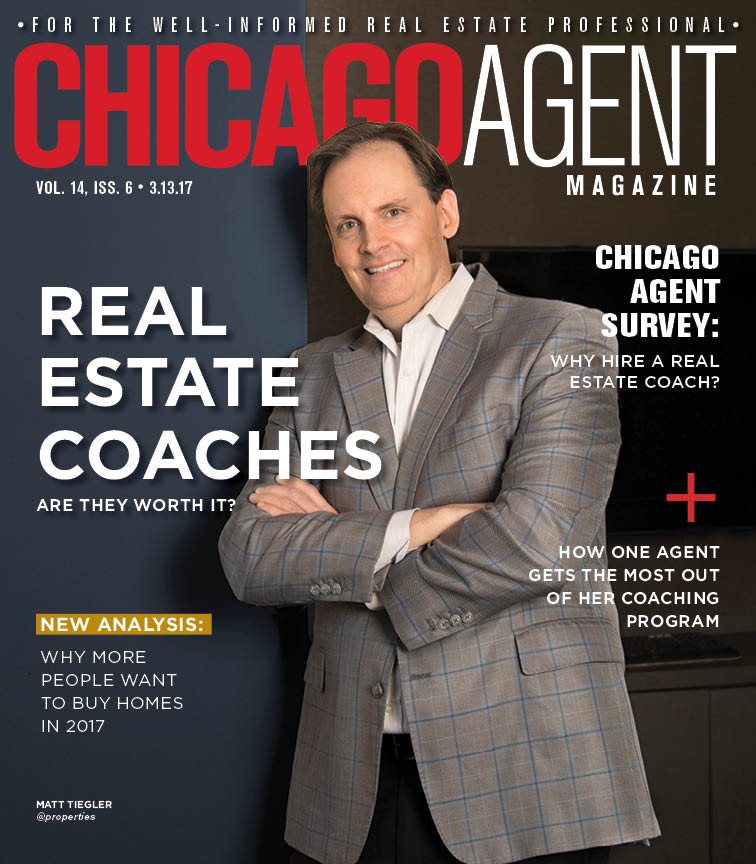 In many professions, there comes a day when an individual can't go any further without outside help.
"One of the things you ask yourself is 'What is my time worth?' and what is a non-money-making task," says Elizabeth Pyle, an agent with RE/MAX Premier Properties. Together with her business partner, Santiago Valdez, and their team, Pyle has worked with a real estate coach from Goodfellow Coaching and Consulting for about three years.
RISMedia's recent Outside Coaching Survey revealed that 61 percent of brokers who responded had employed the services of an outside coach, and 60 percent stated that they believe hiring a coach can result in a positive return on investment.
But is it always? And what factors, if any, can predict a successful agent-coach partnership?
Positive Outcomes
Before hiring a real estate coach, Pyle's rapport with her partner and her team were solid. But despite working well together, they felt they needed to find a coach who could help them tighten up some of their business practices. In particular, they wanted help with putting processes in place, building a well-run team, increasing price point and honing their sales and negotiating skills.
Ken Goodfellow, the founder of Goodfellow Coaching and Consulting, has coached for 18 years. He was an established and successful real estate broker in Canada before he moved into coaching. His experience and thoughtful, intellectual approach appeal to Pyle more than the kinetic personas projected by many coaches in the industry.
"There are a lot of coaches out there that don't have any experience," Pyle says. "They've either had little experience in real estate or they've never worked in real estate. Our goal was to look for someone who was business oriented and had a lot of experience, because they could help us stay focused not just on selling real estate but also on building a business that is run properly and operates well."
Goodfellow believes that the key to developing a successful coaching relationship lies in having clients who are willing to put in the work that is required of them. It's all about defining their clientele: Goodfellow's team of nine coaches works only with clients who make more than $600,000, and Goodfellow himself is only involved with those who make more than $4 million. Goodfellow's firm starts the process with an extensive questionnaire to see where potential clients are with their business.
"The agent has to be coachable," Goodfellow says. He notes that some agents who seek a coach are not actually coachable at all; they don't want to listen or do the work, so they don't get results.
"The thing I always tell people is this: You have to have a clean slate and you have to have an open mind. You have to be able to do the work required, because there is work. You have to be able to focus and be accountable."
Matt Tiegler is a broker and a coach with @properties. He has been a coach with the company for 12 years, and takes a different approach. His coaching method focuses on hands-on classes that emphasize the lessons he learned from his career in sales and his work in improvisational theater as an instructor with Second City.
Tiegler doesn't use evaluations in his coaching program, but he does keep in touch with many of the brokers who take his classes, who provide him with updates on their results. He says brokers have informed him that his classes have helped them achieve greater levels of comfort and confidence when it comes to prospecting, dealing with client objections and negotiating with other brokers.
"I've taken a dozen sales training courses for the companies I've worked for, and I realized that the thing that helped me do better in sales was doing improvisation," Tiegler says. "You can read a book about how to sell, but it's an active process. You have to do it. When I started teaching for @properties, I would do 12-hour, on-your-feet classes where you're doing the thing as you're learning it. It worked, and they kept hiring me for 12 years."
After Tiegler taught his first class, @properties informed him that the response from participating brokers was overwhelmingly positive. The owners requested that he open his class to all brokers in the company, and for the next six years he spent four to six hours each week teaching.