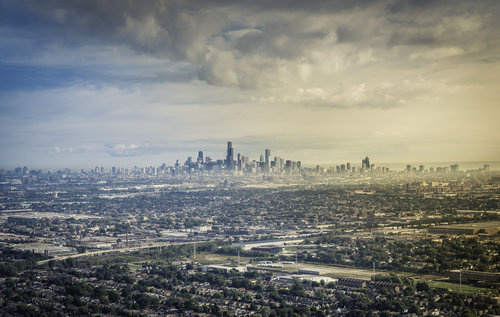 It makes more financial sense to buy than rent in half of Chicagoland's counties, according to new research from ATTOM Data Solutions.
In its analysis, which incorporated 2017 rent data from HUD, wage data from the Bureau of Labor Statistics and public record sales deed data from 540 counties, ATTOM calculated what share of local wages were needed to buy and rent in Chicagoland. Under that metric, only DuPage, Kane and Lake Counties had more affordable rental markets, while the counties of Cook, McHenry and Will are better for homeowners.
A changing housing market
Buying a home remains more affordable than renting in 66 percent of the U.S. housing markets that ATTOM analyzed, although Daren Blomquist, the firm's senior vice president, stressed in his comments that the scenario could change.
"While buying continues to be more affordable than renting in the majority of U.S. markets, that equation could change quickly if mortgage rates keep rising in 2017," Blomquist said. "In that scenario, renters who have not yet made the leap to homeownership will find it even more difficult to make that leap this year. Additionally, renting may end up being the lesser of two housing affordability evils in a growing number of high-priced markets."
Indeed, it is interesting to look at the fine print of ATTOM's analysis, which we have collected in the chart below. In Cook and McHenry County, for instance, homebuying is only slightly more affordable than renting.
Even more, in McHenry and Kane, both renting and buying eat up at least 40 percent of the average resident's wages. Such income shares do not bode well for prospective homebuyers; after all, if renters are devoting a greater and greater share of their income to cover housing costs, they will not be able to save for a down payment.
| County | Pct of Wages to Rent | Pct of Wages to Buy | More Affordable to Buy or Rent? |
| --- | --- | --- | --- |
| Cook | 31.6% | 30.5% | Buy |
| DuPage | 32.4% | 39.9% | Rent |
| Kane | 41.1% | 41.2% | Rent |
| Lake | 28.7% | 34.2% | Rent |
| McHenry | 43.9% | 42.3% | Buy |
| Will | 41.2% | 33.2% | Buy |