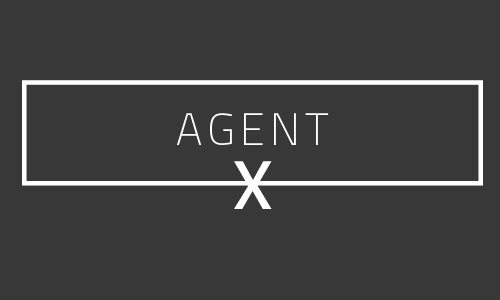 Ahhhh, the fine art of recruiting. Nothing like finding top-tier talent and snatching them right out of their existing brokerage and offering them the world to come to your side. Then, once they've made it to the top you can brag that you were the one who got them there. Recruiting is a win/win for all!
I'm not sure if you've heard the big news, but THE CUBS WON THE WORLD SERIES! After 108 years of whining and moaning and blabbering about goats and Steve Bartmans, they won the whole darn thing. Millions of folks made it downtown to celebrate the win without burning the city down. I, of course, enjoyed a cushy seat on one of the trolleys. Yes, I got to touch the trophy. And, more importantly, yes, I got to touch Kris Bryant.
Natasha Murphy of EXIT Realty managed to plan a "client appreciation" party on the most perfect (or least perfect) night: game seven of the World Series. Seems she had a pretty good group of fans and a decent turnout!
In other, less exciting news, the country has a new president-elect. Since I have to remain neutral as to not upset my fans, all I will say here is that we have elected a new president. It's over, folks.
Despite being November, Halloween is still fresh on my brain, and I'm still making my way through bags of candy. 1st Advantage Mortgage had some pretty wicked-looking Halloween costumes in their Chicago and Lombard offices, including a hippie, a giant dinosaur, a zombie, a hammerhead shark, a panda bear and a voodoo doll. At least, I think they were costumes…
On Nov. 3, the 28th annual Real Estate Forum took place at Germania place. The sold-out event included some market insights and a buffet dinner and cocktail reception. There were more than 800 folks in attendance, including Kevin Rocio, Carrie McCormick, Cindi Sodolski, the Fifields, and of course, yours truly. Congrats to the Belgravia Group on their Impact Award! And nice move by Alan Lev accepting the award sporting a Cubs cap.
I like networking and I like lunch, so I enjoyed meeting up with WCR for some international strategy networking in Downers Grove on Nov. 2. I always work local and global, but it's nice to be reminded to think global when you're just working local. Good eats and good convos were had, so I'd go back for seconds on both.
Turkey Day is right around the corner! And these special folks get to enjoy a fun holiday-themed birthday shout-out list. Steven "Roasted Bird" Baird celebrates his big day on Nov. 16, and though they may not have a Thanksgiving holiday in Ireland, Kieran "Cornucopia" Conlon can enjoy his birthday on Nov. 17 anyway. Ron "Cranberry" Ruby has a Nov. 18 birthday, while Joshua "Pumpkin Pie" Lybolt and Steven "H. is for Holiday" Baumann celebrate on Nov. 19. Erick "Legal Federal Holiday" Richards won the birthday/holiday lottery this month, and can officially have pumpkin pie on his Nov. 24 birthday, while Jenny "Autumn" Ames will have to wait for another year when T-day lands on Nov. 26.