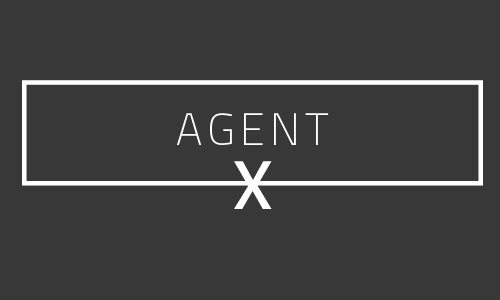 In real estate, it's all about who you know. In this issue, CA is tackling agent-lender relationships. Whether they're your best friends or your worst enemies, take it from me – you've got to play nice with the lenders.
Speaking of lenders, how about that Guaranteed Rate Field? Surely you've seen the nickname suggestions circulating online: "30-Year Fixed-Rate Field" and "G-Rate Field" are among the tamer options. Victor Ciardelli himself is a fan of simply calling it "The Rate." I will admit, it's a good way to get some press when most Chicagoans are paying closer attention to the North Side (Kris Bryant for president!).
The Costume Council of the Chicago History Museum (who knew that was a thing) celebrated the 2016 Men's Fashion Awards with Chicago Social. Jim Kinney brought home the big prize in the real estate category.
With the end of summer looming, folks seem to have packed all of their events into August. First, on Aug. 22 and 23, the NAR 2017 leaders gathered together to make connections, gab and probably share some gossip.
On Aug. 23, The Opera Lofts at 2545 S. Dearborn hosted a broker's open. The building was previously the Lyric Opera's warehouse and stored props and costumes. Future residents will enjoy original props peppered throughout the building.
WCR managed to sell out a panel discussion on "Going Global in Your Own Backyard." It may have been the speakers (Elizabeth Kinsella, David Piatek and Vicky Sampah, to name a few) or it may have been the potstickers and sliders. I think you can guess what got me out of the house and all the way to Naperville on Aug. 25.
Since I was already out, that same evening I popped by the REIA cocktail party for a "festive" evening by the river. I was told there would be relaxation and networking, so I had to see this for myself, because usually, those two do not go together.
After some networking (and honestly not a ton of relaxing), Aug. 25 continued with a Guaranteed Rate Fundraiser with @properties. Apparently buying a baseball field wasn't enough; now they have to raise money for others? Show offs.
On Aug. 26, Giveback Homes, DocuSign and Related Realty volunteered to help build safe homes with Habitat Chicago. Those who were able to shake off the hangover worked on construction-related tasks alongside future homeowners. There will eventually be 16 new single-family homes in the 35th Ward, and homes five through eight are under construction now.
I was able to recharge enough to head out to the 1st Advantage Boat Cruise on Aug. 27. It's all about making those lender connections, and drinking free booze.
Birthdays! The famous Tariq (TK) Khwaja will celebrate his big day on Sept. 8. The next day, Larry "The Pianoman" Steinway shares a birthday with Justin Schaff. Sara Hulsebus, Reno Manuele and Dan Gjeldum will all celebrate on lucky number 12, and Paulette Rodriguez will be even luckier on Sept. 13. Cocktails will be flowing for Michael Cozzi on Sept. 15, but keep the party going for Lori Wyatt on Sept. 16.