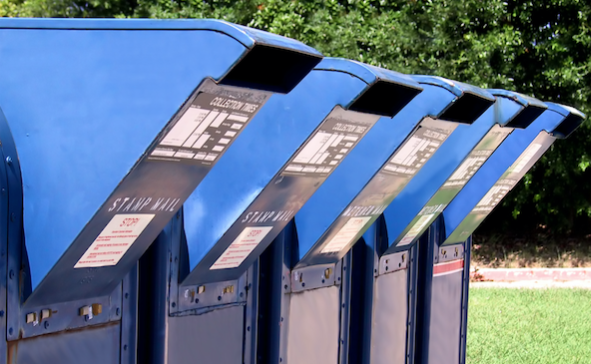 The rolodex and three-martini lunch may be things of the past, but there are plenty of tried and true sales tactics that many agents still use today in some form. Which are still alive in 2016?
Cold calling
Habits like calling at dinner time and bypassing "Do not call" lists have earned cold callers a bad rap. For agents, it's a time-consuming, repetitive task. In a Jan. 2016 article, "97 percent of cold calling is a waste of time," BoomTown ROI's Steven Trice writes that the strategy is not "dead," necessarily; "It's just incredibly wasteful if you're doing pure cold-calling."
For Trice, it's all in the approach. With "smart prospecting," he writes, agents tailor their message by incorporating personal information and buyer behavior tracked by lead capture software. It's difficult to pin down an exact rate of return for cold calling as a practice, but Trice writes that agents can enjoy greater success when it is one part of an integrated lead generation program.
Door knocking
In the age of online leads and automated responses, door knocking may seem like a roundabout way to get local exposure and drum up leads. Going door to door is time consuming, tiring, and brings with it the very real fear of in-person rejection. It often does not provide an immediate payoff, and many homeowners simply don't want to open the door for a stranger.
But some agents still do it, and in a Q & A published on TomFerry.com, the real estate coach himself recommended it as a tactic for an agent struggling to generate new leads. Door knocking may be folded into larger geographic farming initiatives, as recommended on TheRealEstateTrainer.com.
Direct mail
It sounds old-fashioned, but direct mail is certainly alive and well. Citing a study by Compu-Mail, realtor.org's Alexia P. Bullard wrote in a July 2016 article, "Use Direct Mail to Get Your Clients to Your Website," that 56 percent of customers say they consider print collateral the most trustworthy type of marketing.
In the Direct Marketing Association's (DMA) 2015 DMA Response Rate Report, only half of respondents reported using direct mail in their marketing, but direct mail was reported to offer an ROI in the same range as social media (15-17 percent), and actually outperformed digital channels as a whole in terms of response rate, garnering 3.7 percent for house lists.
Pressure tactics
Consumers have more data at their fingertips to make buying decisions than they have ever had – they can educate themselves on their local market with just a few clicks. Agents are no longer the gatekeepers of information they once were, and their clients want the buying or selling experience to happen on their own terms.
In a recent interview with Forbes.com, Compass CEO Robert Reffkin was asked what the role of the real estate agent is in 2016. His answer? "Trusted advisor." In a business so dependent on relationships, agents can't afford to provide service that feels scripted, pushy, or oblivious to the client's needs.