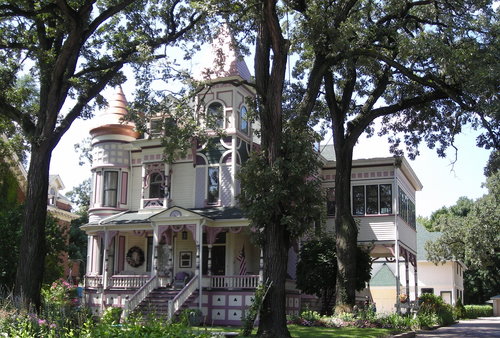 See our chart below for the top-selling suburban housing markets in Chicagoland in June, according to research from Redfin. To adjust between total home sales and the single-family/condo markets, click on the tabs.
Some important changes from May include:
Sales in first-place Naperville sales soared 35.12 percent month-over-month, while sales in second-place Aurora rose 27.78 percent. The most impressive monthly gains, though, came from Schaumburg and St. Charles, which vaulted into the top 10 with respective sales gains of 51.33 and 59.05 percent.
In the single-family market, Naperville sales rose 32.79 percent, while Aurora sales rose 22.53 percent; other notable increases included Elgin (28.45 percent) and St. Charles (67.90 percent).
Finally, a 36.47-percent increase in condo/townhome sales in Aurora vaulted the town to the No. 1 position in that sub-market, while sales were relatively flat in Naperville.
| Suburb | Total Home Sales |
| --- | --- |
| Naperville | 404 |
| Aurora | 345 |
| Plainfield | 217 |
| Elgin | 206 |
| Joliet | 202 |
| Palatine | 181 |
| Schaumburg | 171 |
| St. Charles | 167 |
| Evanston | 165 |
| Arlington Heights | 158 |
| Suburb | Single-Family Sales |
| --- | --- |
| Naperville | 305 |
| Aurora | 223 |
| Plainfield | 176 |
| Joliet | 152 |
| Elgin | 149 |
| St. Charles | 136 |
| Wheaton | 117 |
| Arlington Heights | 112 |
| Crystal Lake | 96 |
| Downers Grove | 91 |
| Schaumburg | 91 |
| Bolingbrook | 91 |
| Suburb | Condo/Townhome Sales |
| --- | --- |
| Aurora | 116 |
| Naperville | 99 |
| Palatine | 91 |
| Schaumburg | 80 |
| Evanston | 78 |
| Des Plaines | 65 |
| Tinley Park | 59 |
| Orland Park | 58 |
| Elgin | 52 |
| Oak Park | 48 |
---
Photo credit: G LeTourneau, Creative Commons Attribution-Share Alike 3.0 Unported, https://commons.wikimedia.org/wiki/File:Ora_Pelton_House_(Elgin,_IL)_03.JPG