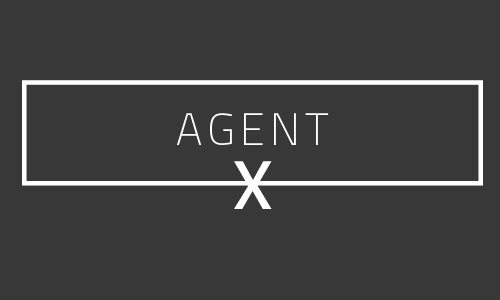 Every single one of us schmucks in the real estate business is a salesman. Usually I'm out there in the field selling with you guys, but when it's time to put together my column I'm selling the gossip. Guess which pays better?
Our cover boy Patrick Ryan was recently promoted: he is now senior vice president over at Related Realty. As for whether we knew he was getting a promotion before we nabbed him for the cover – well, why do you think he GOT that promotion?
Reno Manuele just got engaged at London House! Too bad he still had to buy a ticket to get in. Congrats, Reno, to you and your future spouse. If my invitation is in the mail, then your expensive gift will be as well.
Sean Conlon finally caved and agreed to star in an upcoming reality TV show. That's all he shared with me so far, but since we're thick as thieves and table-flipping buddies, I'm sure I'll get a bigger scoop soon. And don't be surprised if Agent X makes an appearance or two in the show. I just need Sean to return my agent's calls.
Jameson opened a new office in the Gold Coast and it's amazing. Seriously, I just want to sit in the lobby and soak in the luxury.
The Who's Who issue was a raging success, natch, and I hear one of CA's biggest party turnouts ever. Cover model (well, one of three), Leigh Marcus received over 500 likes on his Facebook page after sharing the issue with his fans/followers. Next time you see him, ask him how it feels to be on the cover of the real estate "Bible" as many have taken to calling this year's issue.
On to the parties! As mentioned, the Who's Who party was a grand old time – obviously everyone who's anyone jumped at the chance to celebrate the many, many folks in the issue. The ATWATER apartments provided a lovely venue to enjoy passed plates, an abundance of wine, and great company. Sponsor Fifth Third Bank was pleased with the turnout, I hear, and I was pleased with the plethora of snacks and beverages.
On June 28, the HBAGC hosted a lunch and learn at the Erie Café. I wholeheartedly agree that the best way to learn is by eating a free meal. Some of the topics discussed included transit-orientated development and how it may benefit Chicago neighborhoods. Speakers included Yonah Freemark, Marty Paris, and Mark Sutherland.
Last, but not least – birthdays! Connie Yiannas Antoniou and John Federici both shared winning birthdays on July 22. Mike Cuevas celebrated on July 23. Michael Shenfeld will kick off August with a birthday on the first of the month. Janet Owen may choose cupcakes in lieu of cake this year on August 3.