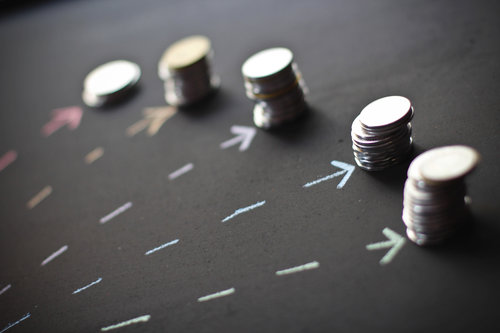 Last week, we reported on the real estate offices in Chicagoland whose Q1 2016 business has risen – and fallen – the most over Q1 2015, based on their overall ranking in the marketplace.
Those rankings, though, left out quite a few offices, so in a follow-up report, we've taken a different look at the numbers. This time, we are comparing sales volume for the entire year through Q1 2016 to that of the year through Q1 2015, and have ranked the top 20 offices under that metric.
On average, the offices below have grown their business by nearly 1,100 percent over the last year!
| Office | Increase in Sales Volume | 2015 Ranking | 2016 Ranking | Change in Ranking |
| --- | --- | --- | --- | --- |
| The Royal Family Real Estate, 841 N. Quentin Road, Palatine | 3300% | 2352 | 390 | 1962 |
| d'aprile properties, 236 S. Washington St. #200, Naperville | 1974.1% | 2707 | 771 | 1936 |
| RCI Preferred Realty, 6713 N. Oliphant, Suite #1B, Chicago | 1666.67% | 2750 | 930 | 1820 |
| Real People Realty, Inc, 4320 Winfield Rd, Warrenville | 1565.96% | 2758 | 968 | 1790 |
| Jameson Sotheby's International Realty, 586 N. Lincoln Ave., Winnetka | 1339.68% | 2613 | 895 | 1718 |
| Kale Realty LLC, 2447 N. Ashland, Chicago | 1448.72% | 2828 | 1131 | 1697 |
| Front Gate Real Estate, INC, 921 Main Street, Antioch | 1213.04% | 2561 | 896 | 1665 |
| Sam Valadez, Realtor, 321 S. Milwaukee, Libertyville | 988.52% | 2637 | 1078 | 1559 |
| A Saccone & Sons6310 N Cicero Ave, Chicago | 940% | 2813 | 1369 | 1444 |
| Mary Prendergast Real Estate, 55 W. Delaware Pl. #811, Chicago | 722.73% | 2583 | 1184 | 1399 |
| Inland Real Estate Brokerage Inc, 201 E Veterans Pkwy, Yorkville | 646.67% | 2647 | 1319 | 1328 |
| Private Holding Brokerage, 1200 North Ashland Suite 301, Chicago | 873.53% | 2863 | 1546 | 1317 |
| Connect Realty.com Inc., 1033 E. St. Charles Rd, Lombard | 620% | 2544 | 1233 | 1311 |
| Centurion Realty & Estates Inc, 2325 S. Michigan Street, Chicago | 855.88% | 2862 | 1552 | 1310 |
| Cagan Realty3856 Oakton St. Ste 225, Skokie | 699.25% | 2109 | 800 | 1309 |
| Christopher Titcomb, 2220 W. North Ave, Chicago | 873.3% | 1819 | 563 | 1256 |
| Re/Max United, 1616 Cedar Lake Road, Round Lake Beach | 517.78% | 2373 | 1172 | 1201 |
| REDCO, Inc., 647 N. York Road, Elmhurst | 539.85% | 2111 | 928 | 1183 |
| Lawton Realty Group, 579 W. North Ave. #304, Elmhurst | 506.29% | 2051 | 922 | 1129 |
| Foley Properties Inc, 1307 Brookline Ct, Naperville | 490.38% | 2714 | 1603 | 1111 |
---
Agent Publishing LLC collects the information used in REAL DATA from a third party source and adjusts the numbers based on documents provided by agents and managing brokers. While Agent Publishing has worked to ensure that the data contained herein is accurate, Agent Publishing and Chicago Agent publishing LLC assumes no liability for any errors, omissions or inaccuracies in the information provided, or for any reliance on data provided herein. Please consult each office, brokerage or agent for official information. If you believe information is not accurate, please contact Agent Publishing with verified results at realdata@chicago.staging312.com